Excursions in Moscow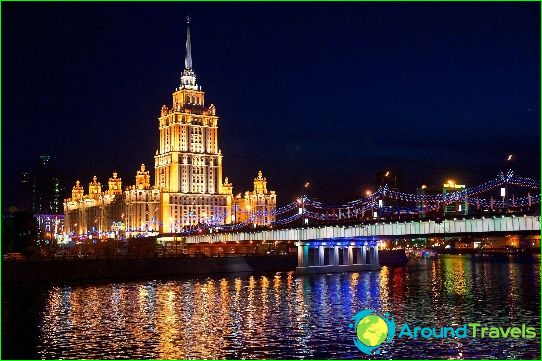 Moscow, capital of Russia, attracts many tourists. What is remarkable this city? What excursions in Moscow it is possible to visit?
Popular tours
Legends of the Stalin skyscrapers. High-rise buildings in Moscow are mysterious buildings in Moscow. During the tour you can see the skyscrapers of Stalin and even visit the hotel "Ukraine", which is located in a building of this type. You can find out what happened to the eighth and ninth tower, which is a system for monitoring the US embassy, ​​the purpose of the existence of mysterious dungeons. This tour will allow you to better understand the times of the USSR, which are shrouded in many mysteries.
In the footsteps of Mikhail Bulgakov. Mikhail Bulgakov noted that Moscow is for him to become a second home and even this source of literary inspiration. Now you can go on the footsteps of the famous novel excursion "Master and Margarita". What places in Moscow will be opened to you with an unusual side? On it you can learn during the tour.
Excursion to the House of Yusupov. This trip will allow you to visit the houses of the Yusupov, Volkov, built in the XVII century. It is important to note that the House are one of the best examples of Baroque. You can see the interiors, which are stylized in the XVII century.
Excursion to the film studio Mosfilm. Do you want to plunge into the history of the film industry Russia? In this case, you should visit the Mosfilm Studios, because it was she who gave birth to the best Soviet and Russian films. The museum center presents vintage cars over the years. It is important to note that all the exhibits are in working order. However, the most interesting objects found film studios and field sites. Look at the Russian cinema in a new way.
In the footsteps of ghosts. You are a fan of mystery and thrills? Embark on a tour in the footsteps of ghosts. You'll learn exactly where the stored "Black Book" James Bruce, what is remarkable Chistye Prudy and Lubyanka Square. Moscow open up many mysteries.
Sightseeing tours in Moscow will help to understand,which presents the capital of Russia for most tourists. What are the attractions worthy of your attention? Without a doubt, you should take a walk along the Arbat and in Gorky Park, visit the Red Square and the Kremlin to see, to visit the Mausoleum of Lenin, Kolomna Palace Armoury, Teatro ... Like many famous landmarks, is not it?
Virtual tour of Moscow
Photo excursions in Moscow