Trip to Russia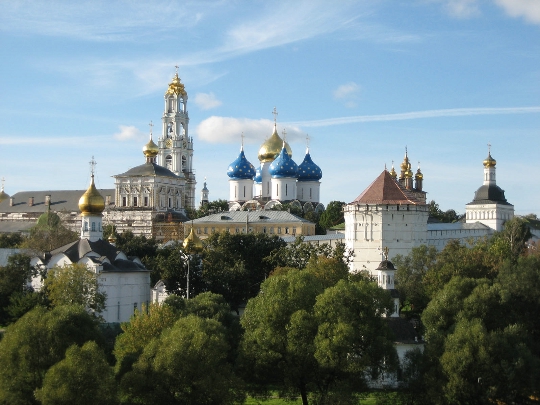 The trip to Russia has received an incredibly interesting and rich. It's a huge country, offers many interesting places to visit.
Public transport
The main intercity transport - bus. Large cities have tram and trolleybus lines.
Tickets can be bought for a trip or a special kiosk or from the conductor or driver. This will depend on the city. If you want to save money, it is recommended to buy tickets.
Metro has only 7 cities: Moscow; St. Petersburg; Samara; Nizhny Novgorod; Kazan; Ekaterinburg; Novosibirsk.
Taxi
If necessary, the machine can be ordered by phone, to take on specialized parking or simply to catch a street flow. Tariffs are different everywhere.
Moscow Transport
The most convenient way to get around - the subway. Open it up, and from 5:30 am. Total includes 12 subway lines.
In addition to the subway in Moscow is possible to move onbuses, trolley buses and trams. Please note that the entrance is always carried out through the front door. Paid travel "electronic conductor", ie bought a ticket for a trip you need to pay off in the machine. On his leaving to warn the driver in advance by pressing the call button. Go out to any of the doors except the front.
It is convenient to move around the city by shuttle bus or taxi.
airlift
Total in the country more than 200 of airport complexes. International flights take 71 airport.
The main air hub of the country - Moscow. In total there are four passenger complex Sheremetyevo; Domodedovo; Vnukovo; Bykovo.
Railway transport
The total length of routes - 86 000 km, 50% of them are electrified.
For the European part of the country is characterized by a radial arrangement of the type of road. Gathering all of them in Moscow. For the Asian part of the country's latitudinal location is selected.
Transportation has been the only company - Russian Railways (RZD).
Not bad in the country organized commuter. On the train, you can reach any major city, or to go to the next area.
Water transport
Water transport is especially revered by tourists, butdue to the short period of navigation is not available most of the year. The most popular are cruises on the Volga, Yenisei, Lake Baikal and the Karelian lakes.
Car rental
Rent a car can be in any majorcity. But it is worth remembering that the movement in the city is very intense, and therefore traffic jams are not uncommon. In addition, the quality of roads connecting the city leaves much to be desired.
Russia, Karelia (recreation and tourism)
Photo