West Russia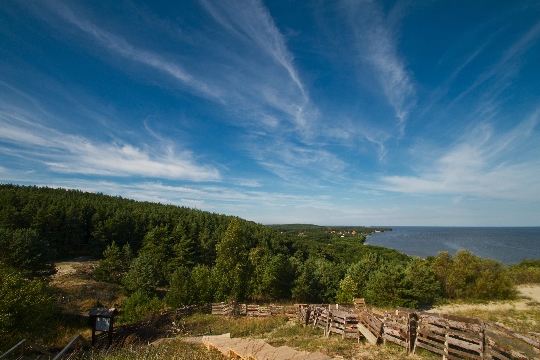 The huge territory of our country is divided intoseveral administrative districts, including in western Russia - ten regions united in the North-Western Federal District. For the traveler in that region is usually of interest not only St. Petersburg, but also some other cities and areas with a rich historical and cultural past.
Cards on the table!
The western border of Russia - it is Leningrad,Pskov and Smolensk regions, behind which begins the territory of the nearest neighbors - Finland, Estonia, Latvia and Belarus. Separately on the map stands the Kaliningrad region which does not have with the rest of the country's land border.
The points on the globe
Tourist Attractions West Russia are well known to fans of travel on their land:
One of the oldest cities in Russia, PskovIt is mentioned in the annals of the early tenth century. City fortress times reflect enemy attacks and withstood a long siege, so Pskov several centuries was considered a stronghold of the Russian state on the western borders.
Veliky Novgorod appeared on the map in the VIII century andsince then its importance for the country has always been special. He was the center of the Novgorod Rus and not subjected to the Mongol invasion, so that the city preserved unique architectural monuments such as Saint Sophia Cathedral XI century.
St. Petersburg additional recommendations notneeds. Cultural and northern capital of Russia - it is only part of the adjectives that characterize amazingly beautiful and architecturally diverse Peter. In local museums display masterpieces of world importance, and as a window to Europe, St. Petersburg stands today - hence easy to get to neighboring Finland, Estonia and other countries of the Old World.
Amber coast
Washed by the clear waters of the Baltic Sea Kaliningradland boasts many natural and man-made attractions. For their sake, the number of travelers visiting the West of Russia, is increasing every year.
The main destination of fans of beautifullandscapes - the Curonian Spit National Park sand dunes of the special kind. Their height often exceeds 30 meters, and the perfect white sand combined with the emerald green of the pines on the background of the waves makes the local scenery unique.
Amber - the second celebrity extreme westRussia. The main wealth of this land - the raw material for the production of great souvenirs and jewelry. His amber can be found on any beach of the Baltic Sea in the Kaliningrad area right in the surf.
Photo