Education in Saudi Arabia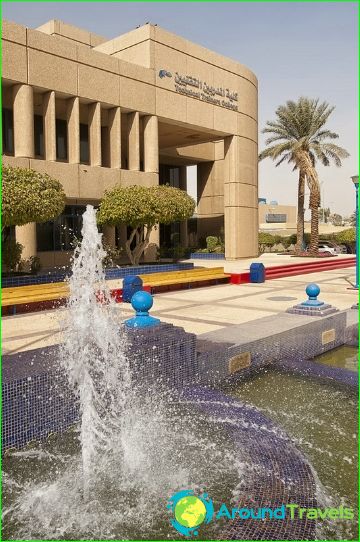 The number of foreign students who preferreceive education in Saudi Arabia, it is growing every year, and it's all thanks to a successful and well-equipped universities (with the support of the state they are constantly repaired and fitted). At the country eager and teachers from other countries: as motivation are the scholarships and grants.
Students and teachers of high qualificationcan participate in the program of "inbreeding". Its essence: Higher education during the school year are selected for participation in the competition of talented young men and women, which later will be able to get a grant to study and work abroad.
What benefits will get trained in Saudi Arabia?
Ability to learn special programs that are designed for foreign students;
The ability to acquire knowledge in English (especially for training in technical specialties, such as "engineering");
The opportunity to study for master's programs in the field of Islamic studies, science, art, medicine, agriculture, computer science.
Higher education in Saudi Arabia
Higher education to receive offerpublic universities, colleges, technical schools and private universities and colleges. Enrolling in a Saudi university, foreign students receive the same benefits as the local citizens: they can apply for a residence permit; every year to carry out paid trip home and back; receive a monthly stipend, free medical care; have on food prices.
Among students of popular RussianHe enjoys the Islamic University of Imam Mohammed Bin Saud (you can learn for free, with 10% of students - they are representatives of the female sex) and the Islamic University in Medina (training here pay here and do only men can).
To enter a university in Saudi Arabia, the futurestudent (age - less than 25 years) should receive a complete secondary education, and tune in to the dedication of all of his time studying (he did not have to work).
Those who arrive in King Saud University,must master the Arabic language: who are poorly or not at all familiar with the language, can enroll in the language department at the Arab Language and Culture Institute (training takes 2 years).
Education in universities begins in September and ends in December. At the end of the 1st semester, students will take the exams, then begin classes in the second semester - since the beginning of February and the beginning of May.
Foreign students can useexcellent graduate opportunities: graduates, received a master's degree in finance, oil and gas, education, health care, construction and telecommunications, have a chance to successfully find employment.
Photos schools in Saudi Arabia