Resorts in Saudi Arabia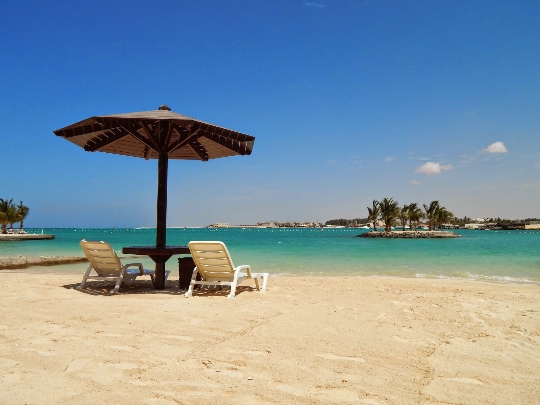 One of the most closed countries on earth for noMuslims, the Kingdom of Saudi Arabia are increasingly issuing visas on entry for foreign tourists in recent years. See with your own eyes at the Mecca of the Christian is unlikely to succeed, but people in Russia who profess Islam, this task is quite on the shoulder. All the rest can only look at the second Muslim holy city of Medina and relax in the resort of Saudi Arabia on the Red Sea.
"For" or "Against"?
The Kingdom of Saudi Arabia, beyonddoubt - not the most comfortable for a relaxing beach holiday area. Once on its territory, should strictly abide by local laws and customs, not to become a persona non grata, or just do not get the local police.
Doubt in the selection? Then try to take into account that pork and alcohol local restaurants you will not be offered, and to representatives of the beautiful half of the tourism fraternity not only have to wear trousers or long dress but abaya.
City markets and statues
That's how you can short describe Jeddah - ChiefResort Saudi Arabia. It is located on the Red Sea and serves as a part-time and the largest port of the kingdom. That court in Jeddah stick with thousands of the faithful who wish to perform the Hajj to Mecca.
Old neighborhoods and many museumsexposures - are not the only attractions of Jeddah. It is famous for four hundred statues scattered throughout the city. A strange phenomenon for the Islamic world, these statues are made and little-known sculptors and artists of international repute.
No less famous resort of Saudi Arabiabrought grave ancestor of all mankind. According to legend, Eve was buried in Jeddah, but for the accuracy of this information can not vouch for any one guide and the more the historian.
diver's paradise
In fifty kilometers north of Jeddahstretched hotels and beaches suburb robbing, which actually made to indulge in a beach holiday. Sunbathing is not too much, but the divers are quite common.
Red Sea - the perfect place for underwaterDefault excursions and coral reefs in the resort of Saudi Arabia is characterized by particularly virgin. More than two hundred varieties of them represent a unique ecosystem, which in coming years will be unconditional attraction for many thousands of fans of scuba diving.
Photo