Education in Serbia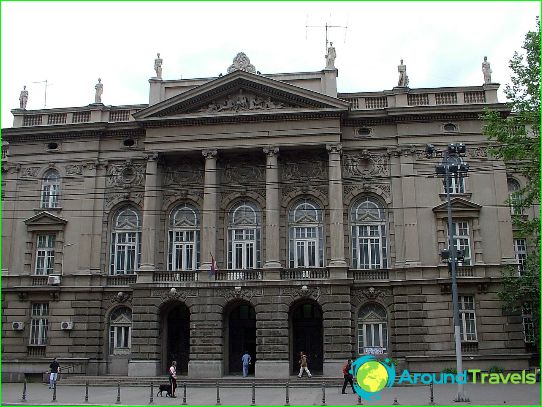 Serbia is famous for its beautiful scenery, lots of attractions, SPA-complexes, excellent opportunities for family and children's activities, as well as training.
The benefits of education in Serbia:
The ability to get a quality education the European model;
The ability to study partly in Serbian and English languages;
The presence of advanced educational programs in the field of economics, banking, management, computer science and engineering.
Higher education in Serbia
Get higher education in Serbia can be in state and private universities, as well as private schools (tuition paid to foreign nationals).
To enter you will need a certificate of high school completion and receipt of payment of the entry fee. Important: enter the Serbian university without the knowledge of the Serbian language is not possible!
The academic year in Serbian universities begins in early October and lasts for 30 weeks. Universities tend to lecture is Professor and practice - assistant (he checks the homework).
At the heart of the educational program on the systempoints: to close the subject, you need to score more than 50 points (for example, weekly tests accrued 15 points for homework - 5-20 points, activity in lectures and seminars - 7 points).
To obtain binding degree (Bachelor)prouchitsya need 3-4 years. Then, having studied for 1-2 year post-graduate training, you can get a master's degree, and after 3 years of training - a master's degree or a doctorate.
Universities focus on teachingacademic and scientific knowledge, and high schools allow to master practical specialization (training duration - 3-5 years). With regard to medical education, training on such faculties as pharmaceuticals, veterinary, Dentistry, will last about 5-6 years.
You can enroll in the College of Applied Sciences or academic, but by the end of the study the graduates are awarded only to a bachelor's or graduate specialist.
You can enroll in an international, if desiredUniversity, for example, in the New York University in Belgrade: teaching language here - English, and students are able to complete all three levels of higher education.
Get Education in Serbia - means to study abroad, and an added bonus for a job in Europe.
Photos schools in Serbia