Belgrade Airport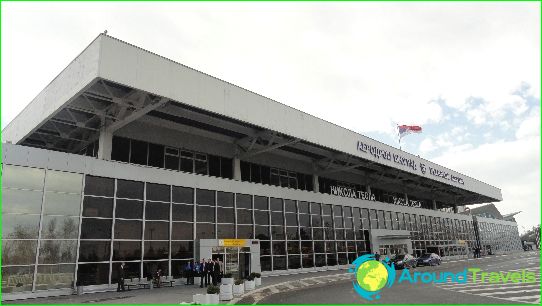 The international airport in Belgrade Nikola nameTesla, named after the great Serbian physicist and inventor, is located at an altitude of 102 meters above sea level, just a few kilometers from the capital of Serbia, towards its western part.
The airline is the largest onbusiest airport in the country. Its runway has a length of more than 3 thousand meters, and the capacity is more than one million passengers per year. The main airline company is airline Jat Airways, serving mainly flights to Europe and Russia.
operating on the territory of the airport, twoTerminal №1 and №2, the last renovation of one of them was made in 2006. At the moment, the first terminal is oriented to service seasonal flights and low cost transportation, and basic maintenance and regular passenger charter flights make changes to the second terminal.
services
It offers passengers the airport in BelgradeIt offers a very comfortable lounges with open views of the runway. In the terminals there are many small cafes and boutiques to souvenir, printing and textile products, currency exchange desk and reference information. Work Email, branches of banks, Internet cafes. Here representation airline companies offer their services for the sale of tickets to various destinations. If you have time to wait for the next flight, you can use the services of travel agencies and visit the main attractions of the capital of Serbia.
Transport
From the airport to the center of Belgrade is strictlyScheduled runs Jat Shuttle Bus (the bus) with a stop at the railway station, the journey takes less than 30 minutes and the fare of 250 dinars (about 80 rubles).
"- Novi Sad Airport" You can use the shuttle service on the route. The trip takes 1.5 hours, travel costs 950 dinars, or 300 Russian rubles.
The most popular mode of transport is still the urban taxi. The service costs about 600 Russian rubles, travel time depends on the distance to the destination.
But the most budget option for travel - a trip tocity ​​bus route №72. His final stop - "Green Venac". The journey time will take between 30 and up to 40-minutes. Travel by bus is 120 dinars (or 40 rubles).
Photos of Belgrade Airport