Prices in Belgrade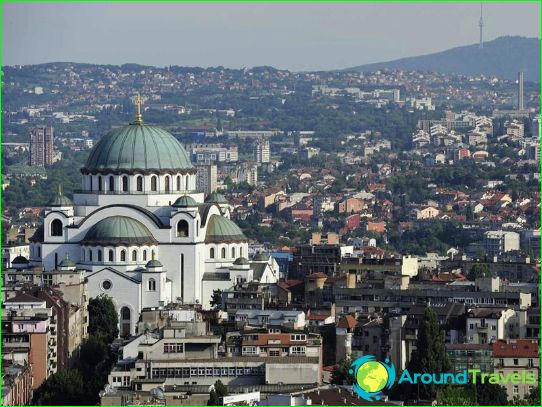 Belgrade - friendly and hospitable city in relation to tourists from Russia. To stay a productive, it is necessary to find out in advance what the prices in Belgrade.
In Serbia, the cost of living - the lowest in Europe. But Belgrade is the most expensive city in the country. consumer services prices are 15% higher than the average prices in Serbia. As a national currency is used Serbian dinar. In tourist areas, the euro is widespread.
Accommodation in Belgrade
Cheap hostels offer places for tourists. For a week stay at budget hostel you have to pay no more than 50 euros. A separate room can be rented for 200 euros. Spend 7 days in a double room at the middle class is 350 euros. The rooms in the best hotels in town cost 800-900 euros per person. Many hotels in the city need major repairs. Rent a room with a beautiful view of the Danube can be in Jugoslavija hotel. Hotel Metropol Palace Hotel offers travelers an extensive walk through the park on their territory.
Pricing factors are categoryhotels, level of service and its location. In the city center there are hotels, designed for wealthy people who used to live in comfort. These hotels are located near the main attractions and business centers. Rooms in them are more expensive than comparable rooms in hotels far from the center. Stay in a 4 * hotel for a day can be for 80 euros.
Excursions in Belgrade
In the Serbian capital a lot of places thatThey deserve the attention of tourists. In summer, a popular holiday destination is the beach of Ada Tsingaliya and the adjacent park. On the beach there are facilities for all kinds of entertainment. Here vacationers water-ski, jump from the tower, playing beach volleyball and rent pedal boats.
Walking tour of Belgrade - thisopportunity to get acquainted with the main sights of the city. The program lasts for 2 hours and costs 70 euros. Tourists visiting the historic district of Stari Grad, where there are many architectural sites and museums. To visit Mount Avala on the outskirts of the capital, as well as Valevskie monasteries, you have to pay 270 euros for a tour.
transportation services
Public transport Belgrade SystemIt includes trams, buses, taxis. In the town there is no subway. For all types of public transport are selling tickets for the same species. The price of a ticket depends on the tariff zone. In Belgrade, only two tariff zones, but the main tourist sites are located in the first zone. You can buy a pass for 1 day for the same area for 42 dinars. For stowaway face fines - 3000 dinars.
Photo