Resorts of Serbia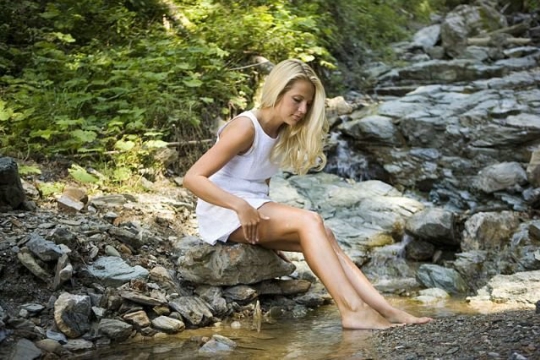 Like all the Balkan countries, especially Serbiaclose to the Russian tourist. They understand our language, warmly greeted, tasty food and friendly nature and hospitality of the locals is more than cover some disadvantages too modern infrastructure of Serbia resorts. However, not too much of the popularity of local resorts is only on hand to travelers: the price is not too much bite, and you can still find untouched corners of pristine nature of the Balkan - cute and very beautiful.
Baths and their traditions
Balneological and thermal spas of Serbiausually called baths. This console is available in almost every town of the title, which built a sanatorium and health resort. The main therapeutic factors here - mineral water, clean air and healing mud:
Zlatibor - Serbia's most popular resort, whosefame has long crossed the geographic border of the country. Besides fortifying programs to lose weight and give up cellulite, beauticians and doctors Zlatibor resorts offer treatment of thyroid disease, and respiratory tract. In the waters in Zlatibor part with depression and recovering from serious operations.
Water seven mineral springs Vrnjacka Banigreatly facilitate the condition of patients with diabetes and heal stomach ulcers, normalizes the function of the liver and gall bladder. They come here to leave the hated overweight and have the hope to get rid of infertility.
Serbs claim that springs resortNiska Banja were held in high esteem in the days of ancient Rome. Modern technology improvement since stepped far forward. Today, the resort of Serbia opened Research Institute, where he successfully treated kardiopatologii and rheumatism. Podiatrists Niska Bani put their patients on their feet in the literal sense, in the postoperative rehabilitation program of the Institute are among the most advanced in Europe.
Sport and active
In the ski resort in Serbia come to those whoIt prefers a reasonable combination of "price-quality". The local slopes, perhaps far from perfect prepared slopes promoted European neighbors, but skiing in Kopaonik are quite satisfied with wanting to get a shot of adrenaline and a breath of fresh mountain air.
Sunny Hill - the informal name of thisSerbia ski resort. Excellent weather and stable snow cover is guaranteed by guests from December to mid-spring, and a lot of fun out of the slope allows a diverse and exciting vacation.
Photo