Taxis in Serbia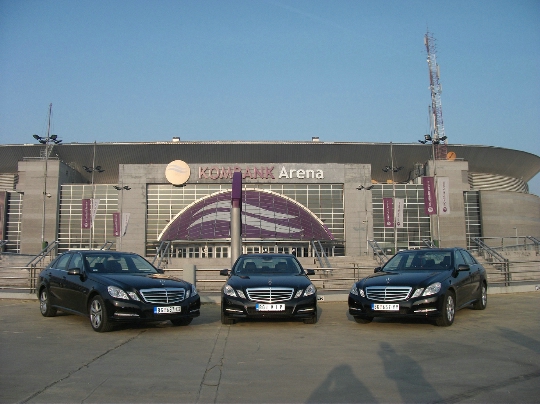 Taxis in Serbia - relatively inexpensive formtransport, which like to use, and locals and visitors. Relatively inexpensive travel around the city is provided, if you decide to take advantage of the Serbian taxi. It is important to understand that, not knowing the language, in this country it would be difficult to get anywhere by public transport. Call a taxi by phone in Serbia is very simple, even someone who does not speak the language. Machines come fairly quickly, about 5 minutes, so catch a taxi on the street - it is senseless.
Features a taxi in Serbia
When you make a call taxi in one of thetaxi companies, it will tell you how many minutes will be submitted to the car. But be aware that you will not wait for a taxi driver in the street, just like no one will tell you that the car is filed. We do not have time to go down - a taxi to leave. Each taxi has a meter and a special table on which are listed the prices of this particular taxi. The authorities shall see to it that the prices were acceptable to the public and is not very different in the different taxi companies. Therefore, prices will stay at the same level for all companies that provide taxi services.
Taxis in Belgrade will be paid something like this:
For land - 170 dinars;
During the trip from 06.00 to 22.00 - 65 dyne / km;
During the trip from 22.00 to 06.00 - 85 dyne / km;
For travel outside the city - 130 dyne / km.
Taxis in Kragujevac will be paid something like this:
During the landing - 45 dinars;
During the trip from 06.00 to 22.00 - 40 dyne / km;
During the trip from 22.00 to 06.00 - 44 dyne / km.
The most expensive taxis in Belgrade in the othercities, prices are significantly lower. Order a taxi by phone will be much cheaper than just catch a taxi on the street. The fare for a taxi, caught on the street, will be on 10-20% more expensive. Be vigilant, Serbian taxi drivers tend to deceive customers, however, this is not surprising. Make sure that the taxi drivers are included counter immediately after the beginning of the movement, otherwise you risk being cheated.
Call a taxi, please call: Pink Taxi: + 381 11 9803; Beogradski Taxi: + 381 11 9801; Lux Taxi: + 381 11 303 3123.
If you do not want to pay the fare, thebetter to use the official services of the companies that offer taxi in Serbia is inexpensive. Do not get into a taxi on the street is too busy, because then you can take a toll three times more than usual. Keep an eye on the rates of Serbia and enjoy!
Photos Taxi in Serbia