The cost of living in Singapore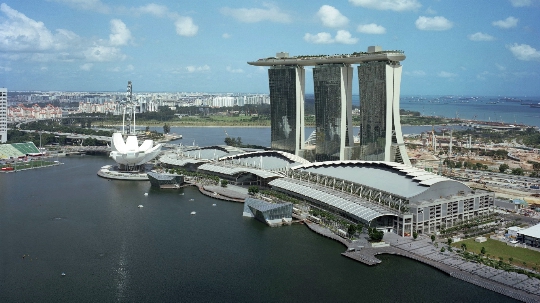 Rest in this country for many tourists from Russiawhile in the category of exotic and inaccessible. Many are concerned with the question whether the cost of living in Singapore is high, how much it will cost a week's tour of whether there are interesting places to visit?
Representatives of tourist agencies claim that the rest of Singapore can be very expensive and, on the contrary, the price is quite acceptable, considering that the flight here a long, tedious and expensive.
My dear capital ...
In this country, as well as throughout the world, the most expensiveand chic hotel is housed in the first place, in the capital, and secondly, in the places where the main attractions are concentrated. In Singapore, these hotels can be found near the main street of Orchard Road and Marina Bay, living in a single room will cost a tidy sum (about $ 200 per day in a 5 * hotel, $ 150 - in a 4 * hotel..).
Attractions for tourists,arrived in Singapore, you can find the theme park or entertainment complex. In addition to actually comfortable housing, they are ready to offer a whole range of entertainment. Relax and enjoy the peace here is unlikely to succeed, but it will be fun, and a room in a 3 * hotel can be found at a price of $ 100.
Home - Business
Given that the capital plays a major role inthe country's economy, business tourism occupies an important part of the leisure industry. Business hotels are designed in such a way that allows guests to completely safely continue their work, meet with partners, to negotiate, to solve production issues.
Housing is cheaper, comfort - at a height of
Singapore - a city which is built almost in the eyes of local residents and visitors from abroad. Therefore, every year there are new hotels, some of them can be attributed to the middle class.
Not all of them have their face brightarchitectural design, but every kind of hotel has been serving as "excellent", taking daily and seeing hundreds of travelers arriving for business or entertainment purposes. The cost of such hotels, roughly - from $ 50 to $ 70 per night (accommodation in a single room * 2), from 50 to 100 dollars (3 *).
budget accommodation
Lowest cost of hotels (from $ 15. per day per person in a five-bed room) are located on the outskirts of the capital, in areas far from the historical and cultural center. However, they are quite comfortable and safe.
Seasoned travelers claim that, if necessary,severe economy of available funds, it is quite possible to spend the night in the famous Singapore "red light district". Excluding specific entertainment, popular in the area, everything else is quite decently, and the cost of living in the hostel will not be higher than $ 10. Per person.
Here you can see the beautiful architecture, cuisine from different countries, close to the airport and train station, with easy to continue to travel around the country.
Photo