How to fly from Singapore to Moscow?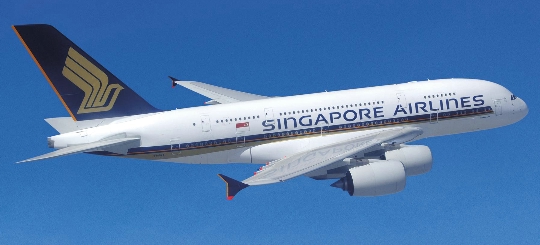 In Singapore, you could walk through Little Indiaand Chinatown, to plunge into the unforgettable world of shopping, a cable car in the VIP-cabin with a glass floor, visit the Singapore Zoo, go-carting or climbing, to have fun in the amusement park "Universal Studios"? Now you are wondering how long it will take your flight to Moscow?
How to fly from Singapore to Moscow on a direct flight?
Flight to Singapore-Moscow (Singapore and Russia capital shares a 8,400 km) takes about 10.5 hours. The cheapest air tickets sold in April, and their cost is 37700 rubles.
Flight to Singapore-Moscow with change
To fly from Singapore to Moscow, you canuse connecting flights (flight takes 15 to 34 hours), with the result that your air travel will pass through Hong Kong, Dubai, Bangkok, Frankfurt, London, Doha and Zurich.
If your route will be made in such a way,you'll have to change trains in Seoul ( "Korean Airlines"), you will land in Moscow 20 hours later, in Beijing ( "Air China") - after 15 hours, in Dubai ( "Emirates") - after 17 hours in Doha ( "Qatar Airways") - after 20 hours and 35 minutes.
And if you offer to do two transplants, for example, in Seoul and Beijing ( "Asiana Airlines"), then your air travel will last exactly 1 day (during the flight you will spend 16 hours and waiting - 8 hours).
Select airline
Fly to Moscow, you will be able to the followingairlines (they will invite you on board the Airbus A 380, Boeing 767-200, Airbus A 319, Boeing 777-300 ER aircraft and other): "Singapore Airlines" (makes 5 flights a week, and in the summer - in the poisoned daily flights); "QatarAirways" (makes 3 flights a week via Doha); "Transaero"; "Jet Airways", "Asiana Airlines", "Air China" and others.
Service Flight Singapore-Moscow dealsChangi (SIN) airport. While waiting for the flight at the airport you may be asked to go to a brief tour of the city (available both free and paid tours), satisfy your hunger in a cafe or restaurant, visit the shops, massage parlor, gym. And for young travelers at the airport are equipped with playgrounds.
What to do in an airplane?
Duration airfare allowstravelers to sleep, read, watch a movie, and decide which of the relatives and friends to present the gifts from Singapore - bags with spices, Singapore clothing, leather goods, baskets, Chinese silk and Malaysian batik orchid in gold, Chinese medicinal herbs, painted clay figurines and vases.
Photo