Airports in Slovakia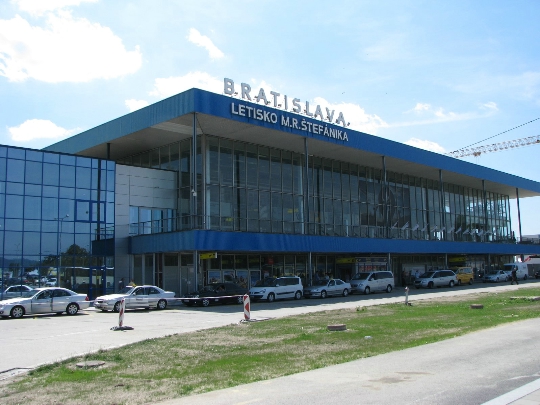 The European Slovakia does not occupy the first rows intravel ratings, but its amazing nature and cultural and historical heritage attracts travelers who prefer medieval architectural landmarks and inexpensive ski resorts in the noisy crowd in the popular capitals of the world. At airports, the Slovak lands a lot of fans of ancient castles and leisurely walks in the surrounding mountain scenery.
Russian tourists can get to SlovakiaWings airline UTair direct flight and with connections - on planes of other European carriers. The path takes from 3 hours depending on the selected route.
The international airports in Slovakia
In the Slovak airports listed more than a dozen geographical features, but in addition have international status of the capital, only two:
Kosice in the south-east of the country is located 6 km fromcity ​​and receives daily domestic flights and international scheduled and charter flights. To get to the center will help to taxis and public buses from the passenger terminal, which will take to the road no more than 15 minutes. To fly to the airport of Slovakia can be on the wings of the Austrian and Czech airlines with regular flights from Vienna, Prague and Bratislava, as well as the sides of the budget Wizz Air from Bergamo, Bristol, London and Sheffield.
The air harbor Poprad-Tatry winter rushfans of outdoor activities. The city where the airport is located, is considered one of the main centers of ski tourism in Slovakia. Poprad Airport - the highest in Europe, from among those that make regular flights. Its height above sea level is 718 meters. This fly side ubiquitous Wizz Air from London and AirBaltic seasonally delivers to the slopes of the Tatra athletes from Riga and Warsaw.
metropolitan area
Slovakia Bratislava airport is named after MR Stefanik and is located 9 km north-east of the city. The nearest major European airport in Vienna - about 50 km.
The first regular flight from Prague was opened here in 1923, and today a modern terminal, rebuilt in 2012, and a reliable runway - a subject of pride bratislavtsev.
It features and airport passenger -duty-free shops, packing suitcases, souvenir shops, restaurants and cafes, free wireless internet and special conditions for persons with disabilities. In the arrivals area currency exchange office work and car rental.
Transfer to the city
Get in Bratislava just easier to busRoute 61, following from the terminal to the train station in the center. The bus runs 24 hours a day. In Vienna, every 45 minutes a bus that delivers passengers to the center of the Austrian capital through its airport.
Taxi available at the output of the terminal. Parking at the airport in Bratislava is possible on short and long term. The price of parking a car at night - 20 euros.
Photo