Bus tours to Slovakia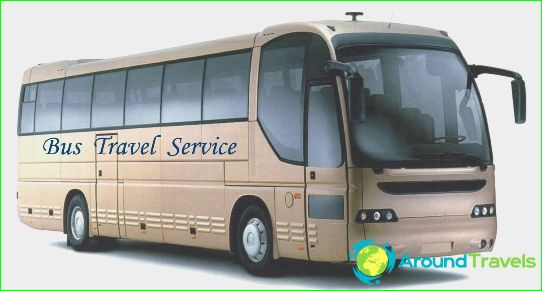 Slovakia is most often associated with crystalclean mountain air, magnificent natural beauty and endless plains. Bus tours in Slovakia - it is convenient and very economical option to visit this beautiful country. You will visit the country's healing springs, ice caves and hot geysers, unique cultural and architectural monuments. Slovakia will acquaint you with the traditions, folklore and art, welcome taking you to each of his city. If you are one of the winter sports, you certainly will like the ski resorts in Slovakia, its high mountains and infrastructure.
What to see in Slovakia?
The capital of Slovakia, Bratislava - mandatorypoint for all tours in the country. The city is concentrated a lot of cultural and architectural monuments, as well as a very special atmosphere. Cozy streets and invited to drink coffee on the veranda and huge magnificent castles beckoning in its walls all curious travelers. Bratislava should spend at least 3-5 days to fully enjoy its unusual spirit and inspect at least the most famous attractions, including:
Hrad - local "Kremlin", the image of which is almost the hallmark of the country;
"Blue House", which is a museum of arts and crafts;
Museum hours;
Jewish Museum Jewish street;
Cathedral of St. Martin in the old town;
Michalska Street with similar gates and much more.
All this fascinates travelers so that they forget about fatigue and continue to explore the city as long as they remain powers.
Popular excursions in Banska Bystrica - incity, recognized as one of Europe's most beautiful cities, as well as in the city of Bojnice, where travelers like to walk through the romantic "castle ghosts".
Very often are organized excursionsDemanovska glacial cave, which is located in the valley of the same name. It is the largest cave in Slovakia, and tourists get great experience, examining its powerful arches.
What to bring from the trip?
In domestic tourists will not have feelings,that he was in a completely different country, due to the peculiarities of the Slavic culture. Prices are very low, so you can safely take with them not a lot of money on souvenirs. The best gift of Slovakia - a local wine, as well as "Borovichka" (juniper brandy) and "slivovitz" (plum vodka). If you bring a native, not only magnet with the flag of Slovakia, but also prepared for the National Prescription strong drink, you are sure will please them.
Photos of bus tours in Slovakia