Holidays in Slovakia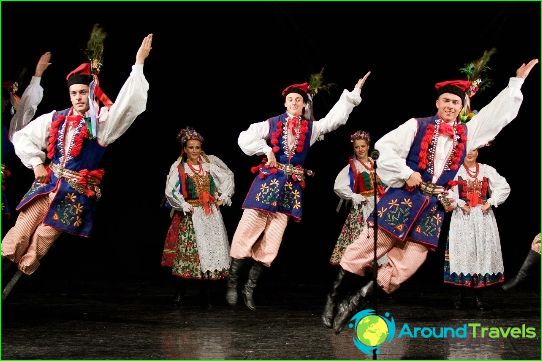 If you are planning to go on holiday to Slovakia, get ready to dive into a series of ongoing fun.
chateau wine festival
The celebration of the grape harvest and the young wine - old tradition of the Slovak. We have a holiday in the month of September. He takes in the small town of Pezinok.
At the chateau wine festival in the town arranged massfestivities, accompanied by music, songs and dances. In Pezinok gathers a huge number of wine-growers from all regions of Slovakia. Naturally, each brings with him his pride - wine. Therefore, the celebration of the chateau wine festival takes place extremely fun because appreciate the taste and aroma of wine desired by all participants of the festival.
Festival of ghosts
Here you can see all the evil which only exists in this world. Witches, spirits, ghosts and witches gather on the "Sabbath" in a small Slovak town of loopholes in April of each year.
The place of celebration of the Bojnice Castle is selected. According to legend, this medieval castle inhabited by ghosts. Unusual Festival attracts more than 50,000 visitors on two days trek to the world of spirits and ghosts.
The main action in a costume parade begins at night. In the torchlight it looks somewhat scary.
The walls of the castle these days turns noisy fair. Here you can appreciate the taste of Slovak wines and try the roast suckling pig, roasted on special ancient recipes.
Beer festival
It carries out activities in June Bratislava. Celebration lasts 9 days and collect an incredible amount of guests. Such volumes of beer as presented at the festival, you are unlikely to see more or happen. Here are your drinks and small and large producers. Fans of intoxicating drink are able to evaluate all the varieties, of course, if my health will allow. In addition to beer and you will appreciate the traditional snacks to this pennomu drink.
The holiday is complete without fun contests, and most memorable, "Who is the greatest." The winner is the one who will be able to have a beer over your competition.
Quite unusual and a symbol of the festival. This was written by the boy. He seems to remind revelers that beer - a great diuretic and this should be remembered.
flower Festival
In April in the capital of the country is an internationalFlower Festival, which brings together representatives of many countries. Bratislava, all filled with flowers, and its streets become an open exhibition area. City smells like a huge flower garden.
Guests can buy a vending samples, and get professional advice from a landscape designer.
Photo