Rent a Car in Slovakia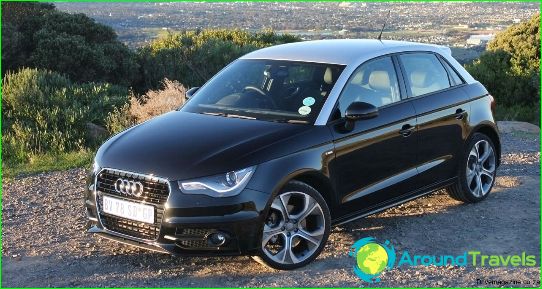 Slovakia attracted admirers as the oldarchitecture and beautiful nature. How to organize a tourist trip, if you plan to see as many sights as possible? Rent a car in Slovakia will definitely help you!
To rent a car you must be fulfilled asat least 18 years. It is important to note that the age limit depending on the category of the vehicle. Drivers under the age of 25 years should be prepared for the need for additional payment. At the same time your driving experience must be of one year. Employees of some companies refuse to rent cars to drivers under the age of 70 years.
Insurance when renting a car in Slovakia
When choosing a car, remember a safetyprogram. In Slovakia should get insurance in case of vehicle damage (CDW) and theft protection (TP). As a result, if the vehicle is damaged or stolen, the responsibility will be limited to the insurance deductible, the amount of which it is indicated in the voucher.
The notable Slovakia?
Slovakia Things can really surprise. So that might interest tourists?
Natural attractions are presentedice caves, mountain range Tatras, geysers, mineral springs. Mountains, forests, lakes, and even ready to conquer each person, providing an ideal opportunity for outdoor activities.
Slovakia is famous for its numerous climaticresorts. Bardejovske Kupele resort known since the XIII century. the eponymous source of water can cure diseases of the stomach and restore breathing. Dudins source, also located in Slovakia is ideally mineral composition, allowing to treat diseases of internal organs, cardiovascular diseases, neurological disorders. Holidaymakers on Peshtany resort have a high chance of successful treatment of rheumatism. Trencianske Teplice is a perfect resort for the treatment of diseases of the feet.
The area is famous Spis medieval towns. For example, you can see in Levoca Gothic altar, recognized as the highest in the world.
Trnava served as church administration center of the region with 1541. Until now preserved university buildings XVII - XVIII century.
Banská Štiavnica famous miner traditionsexisting for centuries. Currently in the city center you can see the house, made in the Renaissance style. Among the other attractions of note Mining and Forestry Academy, Old Castle. Banská Štiavnica included in the list of world cultural heritage by UNESCO. This event took place in 1993.
Visit to Slovakia, because this country deserves your attention!
Photo