Resorts Slovakia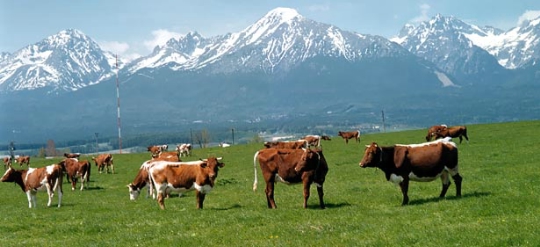 A small, but this is always a European SlovakiaHe has been in good standing with the fans a relaxing holiday on the background of pleasant mountain scenery. Its cities and resorts are amazingly fit for those who appreciate comfort and cosiness and prefer to enjoy the beautiful views. The local mountains are not too high, but can actively engage in various sports, but because in the resorts of Slovakia crowded both in winter and summer.
Always in the TOP
The most popular resorts in Slovakia perfectly known to several generations of Russian travelers:
In the Low Tatras can be found truelovers of climbing and paragliding in summer and enthusiastic skiers and snowboarders - in the winter. By the way, the ski slopes in this area are more stable snow cover than other Slovak spas, so you can ride up to the end of April. The Low Tatras are held international competitions, and these tracks seem even worthy of a pro.
In the New Smokovec main emphasis is onclimatotherapy, although skiing is also ride with pleasure. This resort is famous Slovak treatment programs that help get rid of respiratory tract diseases. Resort Surrounded by pine forests, and pick up a hotel here will be able to travelers with a variety of requests.
The best conditions for skiing, according toProfessional skiers, created on the slopes of Jasna. This ski resort in Slovakia, provides the basis for an international ranking of the competition and its infrastructure allows guests to spend time on vacation is diverse and exciting.
Even in the XIII century by the district there were rumors about the medicinalsource properties near Turčianske Toplice. Today, this resort in Slovakia at the same time takes up to five hundred who want to improve their health and relax in the modern sanatoriums. The main specialization of doctors Turčianske Toplice - treatment of urological pathologies and diseases associated with metabolic disorders.
A fairy tale for adults and children
This resort in Slovakia is to tell apart,because the rest is equally interesting and the kids, and their parents. Tatralandia - is a huge water park where you can stay in a comfortable hotel, and medicinal springs, whose mineral water makes you feel refreshed after the treatment and healthy. Thermal water is used in water park, so a nice holiday here can be successfully combined with wellness.
Photo