Holidays in Slovakia in November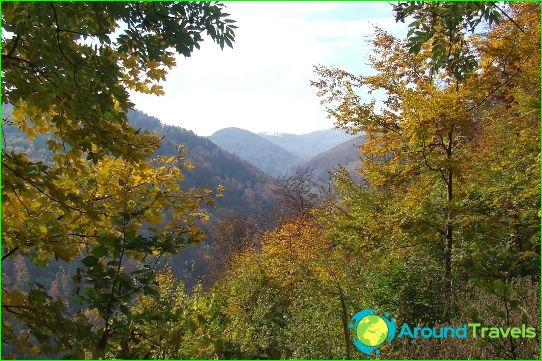 Two important events that attract media attention and gaining the interest of tourists from around the world are held in November in Slovakia.
In the Carpathian region, in Bratislava, Modra,Trnava, held annually Open cellars. At this festive event have the opportunity to young wine tasting and buy the best drinks.
In 1999, it was first held in BratislavaInternational Film Festival, which is now known as the International Film Festival Bratislava. Organizers with increased liability related to the preparation, so the program always becomes particularly interesting. For the festival is held annually selection of debut works of participants from around the world. Compulsory movie should be innovative and special, full of meaning. The competition is open only to the first and second work presented by talented young directors, regardless of their place of residence. At the International Film Festival Bratislava is submitted documentary (full meter) and feature films (feature-length and short films). Each guest of the festival is to approach the contemporary art of cinema.
Christmas Market in Bratislava
Holidays in Slovakia in November presents an opportunityattend the opening of the Christmas market in Bratislava, which starts at the end of the month. It is important to note that the Fair has a lovely atmosphere, but it is a budget. Tourists are offered amazing dishes: bread with bacon and onions (national Slovak appetizer), potato pancakes with goose liver, pancakes with fruit, apple pies, mulled wine and grog, mead, punch, Slovak wine. However, the fair attracts not only the dishes! At the fair, you can buy a stylish winter clothes and many souvenirs, including a special position occupied by pottery.
Shopping in Slovakia in November
In November, in the Slovak Republic will start Christmassale. If you are lucky enough to visit in Bratislava, take the opportunity to visit shopping centers such as Aupark, Avion, Danubiana, Polus City Centre, Tatracentrum, Soravia Shopping Palace.
The November holiday in Slovakia with the best hand will be remembered!
Photos holiday in Slovakia