Holidays in Slovakia in September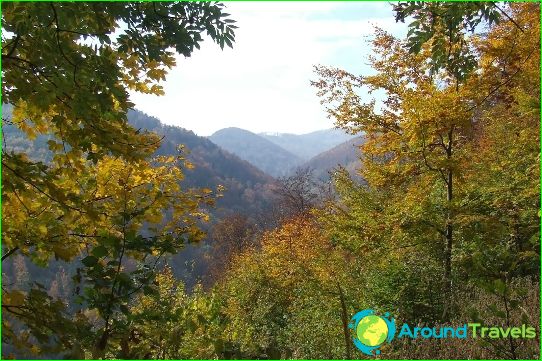 Weather conditions in Slovakia in September remindedRussian, but differ special softness. The sun still warms and nature is not yet over. Despite this, the rapid cooling can be noted. Air temperature during the day ranges from +17 to +19 degrees, and at night - from +12 to +15 degrees. Water retains heat thanks to the sun and long light day, and the temperature is + 18 + 20 degrees.
Weather conditions in Slovakia in September allow you to enjoy long walks, rich excursion program and interesting leisure.
Holidays and festivals in Slovakia in September
As of September accounted variety of cultural events, each of which deserves the attention of tourists.
In Pezinok chateau wine festival is held annually,is a holiday, which is dedicated to the grape harvest and preparation of the young wine. On the day of the chateau wine festival decided to organize folk festivals with national songs and dances. In addition, taken hold wine courses. Everybody can see the ritual of "clogging up the mountain", ie land for the vineyard. The rite is tying flowers and herbs, is a symbol of fertility, to the poles. In the pit, which is dug under the pole, made throwing ripe fruit. Then, use a pole buried and sprinkled with holy water, fumigate special herbs and make a fire. At the chateau wine festival is visited by representatives of various regions of Slovakia.
Coronation Day is one of the most interestingand spectacular festivals in Slovakia. This carnival usually celebrated in Bratislava. People come to the square Hvezdoslavovo, because this place is the end point of the carnival procession. Everybody can enjoy the theatrical performance of the coronation, which corresponds to the actual event.
Theatre Festival held in late SeptemberInternational Theatre Divadelna in Nitra. The first event was held in 1992. Since then, every year visitors can assess the current trends in theater art and enjoy the extensive festival program.
In September, Trencianske Teplice completed a series of music festivals, which began in June.
Enjoy the rich cultural activities in Slovakia in September!
Photos holiday in Slovakia