Holidays in Slovakia in June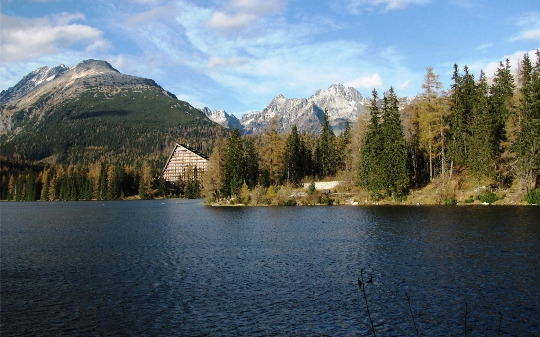 June - this is not quite a full yearmonth, so very warm weather do not count. In Slovakia in mountainous areas the temperature can be 22 degrees during the day and at night - +15 degrees. In plain areas often occur long rains, and yet there are storms with strong winds.
Holidays and festivals in Slovakia in June
You can enjoy a rich cultural and leisure activities. So, what events deserve your attention?
St. John's Day - a pagan holiday thatIt has existed since ancient times and was able to get to the present day. This festival falls on the 24th day, the summer solstice. The night before the festival decided to organize jumping over bonfires, signifying purification from negativity and improve health. Girls making wreaths and let them drop into the water or through the fires, performing divination. Slovaks believe that the Day of St. John can not burn trash or pour the flames with water at sunset and you can not borrow money to give. If you are interested in paganism and you have friends in Slovakia, mark the Day of St. John with them.
In mid-June, is held annually BeerFestival in Bratislava. The duration of the festival is ten days. Take advantage of a unique opportunity to see the production of small and large producers, because it is always different amazing quality and good taste. Take part in a tasting of different beers and snacks to it! In the taken hold different competitions during the festival. Comic allow competition to take your time and test your strength. If you wish, you can participate in the competition, who drink the largest amount of beer faster. As part of the beer festival decided to hold concerts. Musical groups represent different areas of music: folk music, rock, pop. In Bratislava you can see the world of celebrities. Beer Festival is different entertainment and allows a rich vacation.

When planning a vacation in Slovakia in June, you canenjoy long walks, because warming is still noticeable, and visit one of the most interesting festivals of the country, closer to understanding the culture, comparing the traditions preserved in the homeland and in Slovakia. Take a chance to spend an unforgettable journey!

Photos holiday in Slovakia