Trip to Slovakia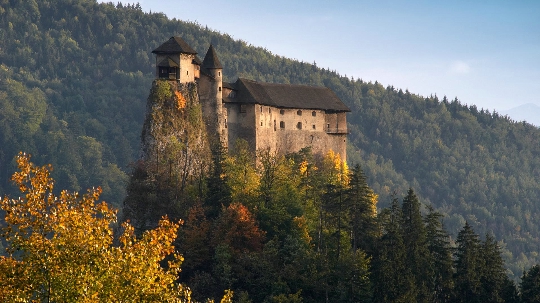 Slovakia - a relatively small, but at the same timeinteresting enough to visit the country. The sea is not here, but it is on its territory there are excellent ski resorts. And if you like to feel the speed and the frost on the cheeks, then a trip to Slovakia is exactly what you need.
Public transport
By city, you can navigate usingbuses, trolley buses and trams. If you compare the cost of tickets for long-distance buses and trains, the buses travel is somewhat more expensive. But this bus service connects the much larger number of cities. Tickets can be purchased at airport terminals or directly from the bus driver.
Students and young people are given certain discounts. Also it is necessary to take into account that a trip to a day will cost you less than perfect in everyday life.
Taxi
Taxis can be found in any city in the country. Each machine is equipped with a counter, but as cities of the country are relatively small, very popular taxi is not enjoyed.
airlift
The country's national carrier - airline «Sky Europe». The route on which regular flights, there is only one. This flight Bratislava - Košice. Flights are operated three times a day.
trip cost is 40-60 euros. It depends on the workload of the flight, as well as ticket purchase time.
Railway transport
The main means of transportation, which prefer to use local residents and guests - railways. Trains run very frequently.
There are several categories of trains:
Regional Osobni compositions - are moving very slowly, because the stop at all stations located along the route;
fast trains are marked Rychlik and Express;
particularly fast trains from InterCity category.
The main routes of the country: Bratislava - Kuta; Zilina - Kosice; Bratislava - Zilina; Bratislava - Štúrovo. Iron country road is part of the European railway. Direct connection exists between Slovakia and the following cities: Moscow; Kiev; Vein; Budapest; Warsaw; Bucharest; Prague.
Water transport
The waters of the Danube are used for the carriage of goods and passengers.
Car rental
If desired, you can rent a car. Driver requirements standard: driving license (right suit and the Russian and international format); passport; credit card. Payment can be made and cash, but credit card you will be required to leave as a deposit. In addition to the rent amount you are required to pay an additional insurance against accidents and theft. Amounts charged daily.
Photo