Coat of arms of Sweden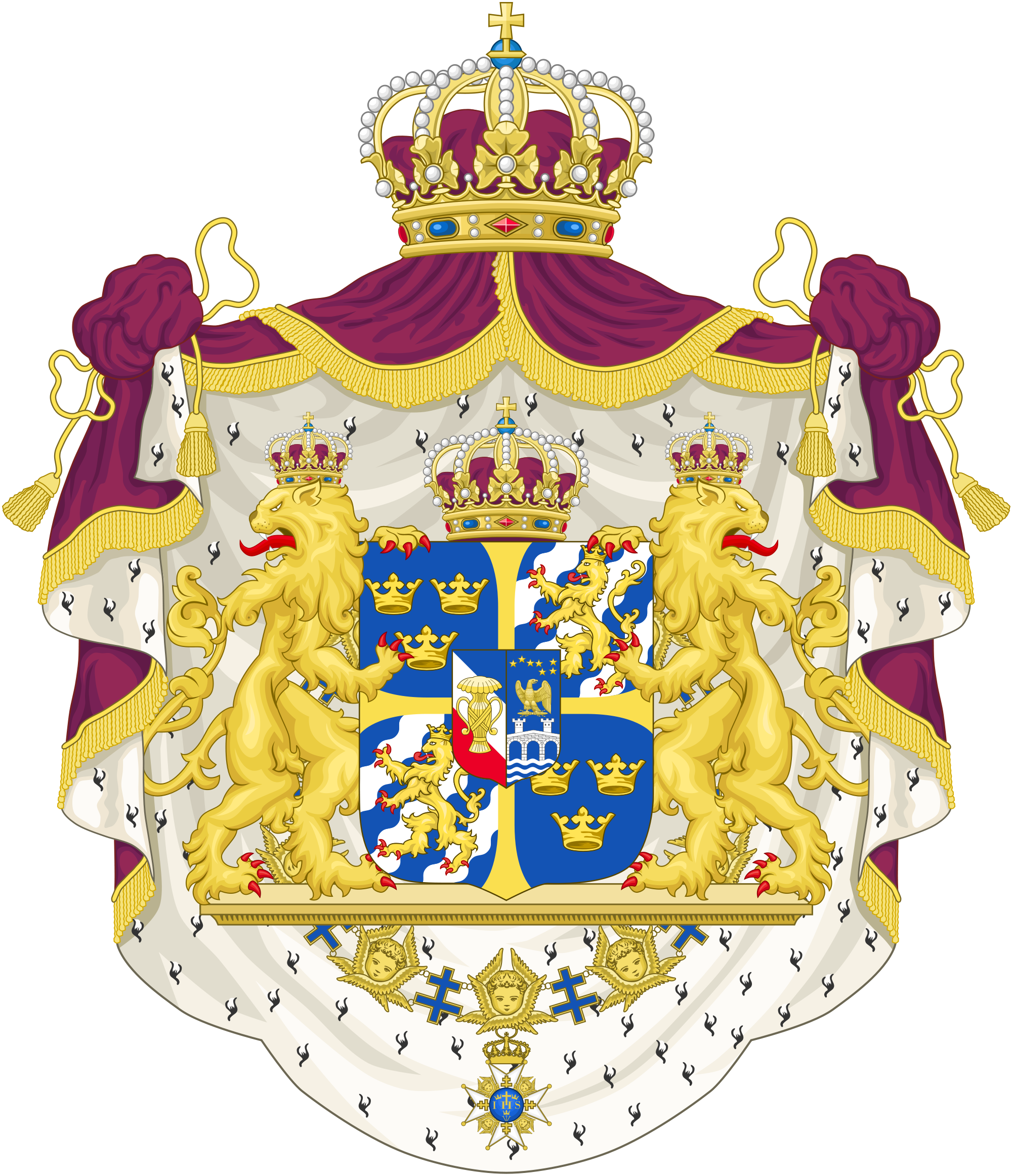 Countries Scandinavia littledifferent from their nearest neighbors. The desire for independence, autonomy inherent to the same extent as other European states. Coat of arms of Sweden, which is one of the main characters, stresses loyalty to the traditions and aspirations for the future.
There is a contrast to its neighbors - in Sweden are distinguishedLarge and Small State Emblem State Emblem. First, of course, consists of several parts, it is also the main symbol of the head of state. Second - this is, in fact, the main emblem of the Swedish state.
The large coat of arms Sweden
Construction of the Swedish coat of arms is governed by a special law, which spelled out thoroughly, what parts it is, what color scheme is used, any symbols, signs must be present:
Shield azure color;
gold cross divides the shield into four parts;
in the center - the emblem of the royal house.
Furthermore, each of the shield has its fieldscharacters, such as the first and third part arranged on three gold crowns (triangle with a broad base). In the second and the fourth part of a blue silver added just turns six oblique stripes. Against the background of the golden lion having a crown and scarlet arms.
Golf emblem of the royal house and divided intoseveral parts. On the left side is the emblem of the famous house vase, which is a golden sheaf in the background of oblique strips of azure, silver and scarlet. The right side panel found a place symbols Bernadotte house, from below, in azure field, a bridge with three arches and two crenellated towers, and on top, over the bridge is the eagle, facing left. Above the bird the constellation of Ursa Major (seven gold stars).
But that's not all, crowned the Swedish coat of armsthe image of the corona and the signs of the Order of the Seraphim. Golden lions, symbols of royal power, support the shield on both sides. An excellent background, the final composition is royal purple gown, trimmed with ermine fur, gold fringe, tassels and cords.
Small Swedish coat of arms
It is simple but beautiful and deeply symbolic. As the Small State Emblem of Sweden used a royal shield noble azure color and three gold crowns - one on top, two at the bottom.
In order to use the Little Swedishcoat of arms, the authorities must obtain a permit. Big coat of arms is to use the head of state, and in some cases - the government, parliament, diplomatic missions of Sweden abroad.
Photo