Stockholm suburbs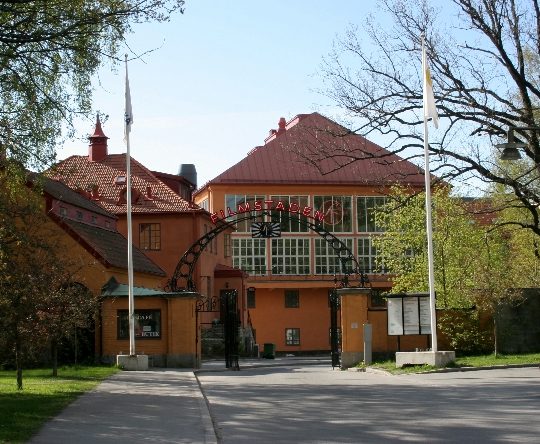 The Swedish capital - one of the largest cities in thenorthern Europe. Stockholm agglomeration includes 26 municipalities, and it is considered their home almost two million inhabitants. One of the cleanest cities in the world, loved by tourists in Stockholm. Every year come here at least seven million people, many of them Russian and travelers. A suburb of Stockholm are not less interesting, because they can be found worthy examples of Scandinavian architecture and just walk around the lovely parks, preserved natural beauty, despite the presence of a number of one of the largest European capitals.
Palaces and Parks
The main attractions of the solo - two beautiful palace and several parks. This Stockholm suburb is located on the north-east of the capital of Sweden.
Among a dozen royal palaces in the countryUlriksdal stands out. It was built in the middle of the XVII century to Marshal Jacob De la Gardie, and in the middle of the twentieth century, this magnificent mansion was the country residence of King Gustav VI Adolf.
The Royal apartments are surrounded by a park with greenhouses,sculptures and palace chapel. On the territory of the Green Zone is the oldest theater in the country, built in 1750 in the Rococo style. He is still in effect today and on its stage regularly hosts opera and ballet performances and drama. In the stables of the palace is carefully stored coach for holiday visits of the Queen.
The Military Academy is located in StockholmKarlberg Palace, built in the late XVIII century. This residence has been given to the needs of the institution and today here held a training course Swedish military elite. The palace, however, is open to visitors and fans of the strict architectural style can explore and interior and the surrounding park area.
List is
The list of World Cultural Heritage90-ies of the last century listed Drottningholm Palace. The residence of the Swedish monarch, it is located on an island in Lake Mälaren in the western suburbs of Stockholm.
The history of the palace dates back to the castle XVIcentury, built on the island of Louvain king Johan for his wife Catherine Jagiellon. Burnt hundred years later the castle replaced an elegant palace, built in the fashion of that time, in imitation of Versailles.
Next hostess updated interiors in the rococo style and opened in the Palace Court Theatre. Country residence of Swedish monarchs used today for receptions and leisure guests.
Preserved court theater is interesting for itsold devices, allow you to move the scene to produce acoustic and other effects. On the historical stage are authentic operas and ballets, and once a year a music festival of international scope.
Photo