Shopping in Stockholm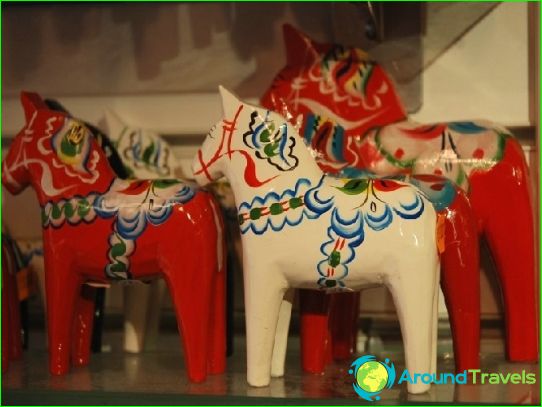 Stockholm is deservedly considered a city in whichoriginality and creativity of the fashion industry can not be any doubts. It can be purchased in Stockholm interesting and unusual wardrobe items and interior. Here, there are many fashion brands that deserve the attention of tourists from around the world. What is so special you can buy in Stockholm?
Clothing. In Stockholm you can buy luxury items, whether it's a timeless classic or cutting-edge fashions. The Ostermalm area just breathes luxury. Here, the international famous brands and well-known Scandinavian designers present their collections. All lovers of vintage style just come to Stockholm, after Stockholm vintage boutiques are full of interesting and unusual clothing from different eras, different own style, eco-friendly and relatively inexpensive price. In the center of Stockholm, there are a lot of chain stores, which features a variety of youth clothing at reasonable prices. There are entire neighborhoods, where there are shopping centers and large department stores with trendy brands.
Souvenirs. Be sure to bring souvenirs from Stockholm, who are the epitome of Swedish flavor. So, the attention of tourists in the first place attracts dishes, various glass products, textile and souvenirs decorated with the symbols of the country. The most popular souvenirs include, for example, Viking helmets, swords, cups and charms, painted wooden horses, miniatures, moose, national jewelry. But it is possible to depart from the standards and buy quite unusual souvenirs, such as a jar of red paint made on an old technology, which is still used for painting houses in Stockholm; Ceramic figurines of popular designer L.Larson which produced a collection dedicated to the Scandinavian fauna; trays with the image of the central square of Stockholm and its other attractions; interior designer Y.Franka products - pillows and curtains in traditional style, which can be seen in almost every house Stockholm; shoes made of wood, called clogs, incredibly popular in Sweden and far beyond its borders.
With such a wide choice, with the question of what to bring from Stockholm - the problems you will not have.
Stockholm, Sweden)
Number of Photos in Stockholm