Taxis in Sweden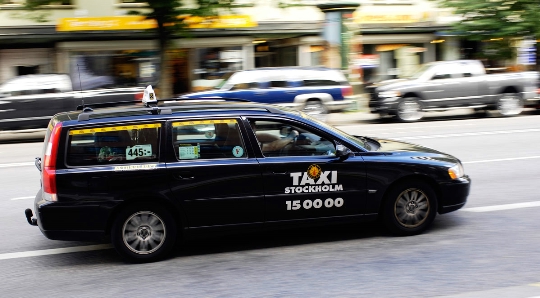 Taxis in Sweden - a very demanded kindtransport and among the local population, and among visitors and tourists. I must say that Sweden - the country's development, so the authorities vigilantly see to it that the order observed in everything, even in regard to taxi services.
Features a taxi in Sweden
The companies involved in the transportation of passengerstaxi in Sweden very much. Therefore, the competition is high. This is very beneficial for passengers who prefer to use a taxi. Cars for taxi companies are usually very comfortable and convenient, equipped with air conditioning. Unified system, which would be carried out on payment for travel, in Sweden no. Each company is entitled to establish such tariffs and rates that are beneficial to her. However, as already mentioned, the competition is very large, so the prices the owners of companies are trying to establish loyal. At the request of passengers the driver is obliged to issue a check for payment of travel.
For landing in a taxi to take you about 20-25 crowns.
In one kilometer, you will need to pay CZK 8-10.
A taxi from the airport will cost more, but it isnot surprising. In Sweden, there is a taxi, which has a "fixed" rate. Most of these cars belong to the largest taxi companies.
Arriving in Sweden, you can useservices "free" taxi. The cost of travel in a car you will need to agree in advance, so that later you are not waiting for the surprises, unpleasant for you. Calculation often made in cash, but you can pay for the service by credit card or any plastic credit card. Before you call a taxi, ask your manager if you can pay off the card with the driver.
How to find a taxi
To take a taxi inSweden, it is necessary to take advantage of one of the largest phone numbers of companies offering taxi services: «Taxi 020" 46 8850400; "Taxi Stockholm" +46 8 15 00 00; "Taxi Kurir" +46 8 30 00 00.
In the street to catch a car taxi is quite difficult. The car can take a taxi at any taxi stand.
Taxis in Sweden - this is a civilized form of transport. Here you do not get nasty drivers, you will not try to cheat. Although vigilance is still not worth it. Exception to the rule are always there.
Photos Taxi in Sweden