Travel to Sweden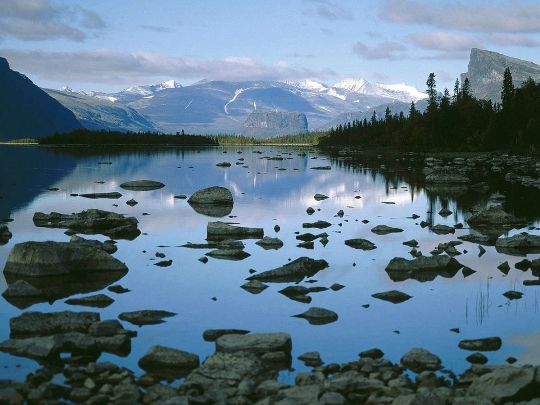 Always wanted to try meat with jam or appreciate the taste of pickled herring? This will help you a trip to Sweden, where such courses are quite familiar.
Public transport
In Stockholm, Malmö and Gothenburg, includingsuburbs, there is a well developed network of bus routes. There are different travel system, because each city has its own transport network. Travel ticket can be purchased at a special kiosk or go to the information center. If you decide to buy a ticket directly from the driver, then prepare "the cash."
Intercity transportation
Between the cities most convenient to travel by bus: inexpensive and convenient. Bus covers almost all settlements of the country.
«Swebus Express» the country's main carrier. The company sends flights to 300 settlements. «Swebus Express» offers good discounts:
Two children aged up to three years, accompanied by one adult, are entitled to free travel;
If you are under 26 years old, or you are a student and have a valid card CSN, SFS or of ISIC, then you put a discount on the ticket in the amount of 20%;
20% discount is also obtained and pensioners.
The second leader - Eurolines. It is a European company serving the country 27 routes. Children, students and seniors are offered good discounts.
Taxi
In Sweden, a large number of longitudinally taxi companies. Licensed car can be identified by yellow license plates.
Taxis can be called by telephone, on the street or vote to take it on a dedicated parking lot.
The cost of a kilometer is equal to 8-10 SEK. For landing and will be charged separately - 20-25 SEK. During holidays and night rates are traditionally raised.
On the streets you can find two types of taxis:
Machines, where the rate fixed, referred to as «fast pris». The owners of these taxis are large companies.
"Free Taxi» - «fritaxi» - agreed in advance that the cost of travel.
airlift
The main carriers are thethree companies: Scandinavian airline SAS; Aeroflot; "Russia" State Customs Committee. Flight time between major cities in less than an hour. The flights are performed several times a day.
Railway transport
The railway network covers the entire territorycountry, allowing to make a comfortable trip across the country. Tickets are available in cars of first and second class. In long-distance trains have sleeping cars. The carriages of the second class, designed for traveling over long distances, there are specially equipped beds.
Sweden - Tourism & Leisure
Photo