Airports in Switzerland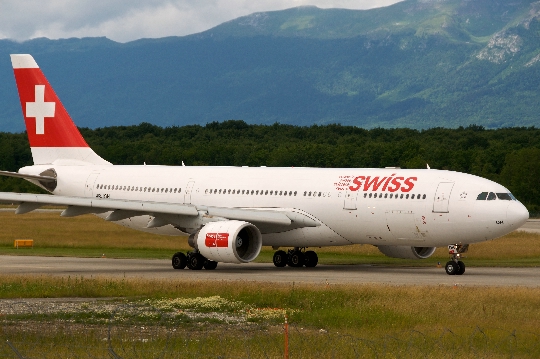 The small size of Switzerland airportsand popular with locals and tourists - and a clever saying about the mountain is particularly relevant here! From Russia to the alpine meadows and snow-capped peaks easiest way to get to the aircraft of the airlines "Aeroflot", or Swiss. The first will start every day from Sheremetyevo, and the second - from Domodedovo. Destinations - Geneva and Zurich. With a connection in Switzerland can be and with the help of other European carriers. Time spent on a direct flight, a little more than 4 hours.
The international airports in Switzerland
Foreign tourists can fly to various air harbor of the country:
Geneva receives dozens of daily flights Regional Airlines Swiss International Air Lines and its counterparts in other countries. Details and schedule of work on the site - www.gva.ch.
Basel Airport is responsible for the border withGerman territory and is located 6 km north-west of Basel and Mulhouse near the French and German Freiburg. All information is available on the website - www.euroairport.com.
The only international airport terminal in Switzerland in Bern serving the capital. Pre-acquainted with his work, please visit - www.flughafenbern.ch.
South direction oversees air harbor Sion. The city where the airport is located, is known to fans of winter sports. A few kilometers away is the ski resort of Crans-Montana. Learn the details of the easiest online - www.sionairport.ch.
The largest airport in the country - is Zurich. There are many connecting flights, and because this air harbor is of great importance not only for Swiss destinations. Airport Website - www.zurich-airport.com.
Fly to Zurich
Airport Swiss number one in Zurichand a major airline based in its territory - is Swiss International Air Lines. The new terminal to serve international flights was opened in 2011 and since then the air harbor of Zurich serving up to 25 million. Passengers annually.
List of major air carriers submittedschedule looks very impressive. This fly aboard all European airlines, Americans, Canadians, and representatives of most countries in Asia and the Middle East.
The terminal B are registered on flights within the Schengen area and outside it, and the terminal A is intended only for passengers traveling to EU countries and to regional airports in Switzerland.
Transfer and Services
Getting to the city is easiest on the trains,shuttling from the airport to the city with a frequency of ten times per hour. The journey time is less than 15 minutes. Transfer is also available by trams 10 and 12 routes and taxi cars. In the central arrivals area located quote Browse car rental.
Waiting for the flight, passengers can make purchases in duty free shops, buy local drinks, chocolate, cheese and souvenirs, and on arrival - currency exchange.
Photo