How to fly from Zurich to Moscow?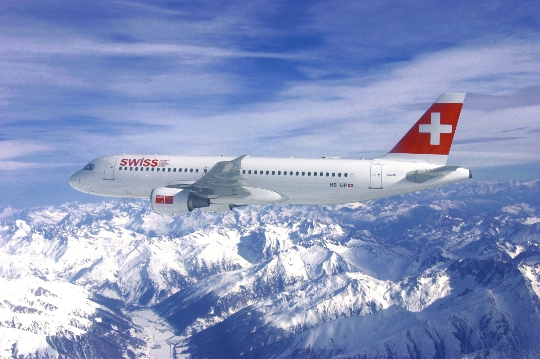 On vacation in Zurich you could walk along theSquare Paradeplatz and promenade Limmat, see the Cathedral Grossmunster, Church of St. Peter, a number of European toys collected from the XVIII to the early XX century in the Museum of toys, visit the viewing platform, observatory, museums Rietberg and Kunsthaus, spend time in the water park "Alpamare" park " Zurichhorn ", night clubs" D-Vino "," Hard One "and" Mascotte "? And now you need to get acquainted with the details of the flight to Moscow?
How to fly from Zurich to Moscow (direct flight)?
From Zurich to Moscow to fly about 3.5 hours(Distance between cities - 2190 km). For example, planning to fly with "Aeroflot", you are going to stay in the air a little more than 3 hours, and with the "Swiss Air" - more than 3.5 hours.
Flight Zurich-Moscow is an average of 19,800 rubles (for the purchase of relatively inexpensive ticket, you can count on in May, June and July).
Connection Flight from Zurich to Moscow
Taking advantage of connecting flights, youspend on the road from 5 to 22 hours (you can fly home via Warsaw, Istanbul, Geneva, Podgorica, Budapest, Palma de Mallorca and other cities). Fly with "Air Berlin" with a stop in Palma de Mallorca will extend your airline travel 9 hours (on the dock you will allocate 2.5 hours), with the "KLM" in Amsterdam - 5.5 hours (before the departure of the aircraft 2 you will have less than 1 hour), with "Montenegro Airlines" in Podgorica - 11 hours (standby at 6 hours), with "Jat Airways" in Belgrade - 5.5 hours (to the dock you will allocate less than 1 hour), with "LOT" in Warsaw and St. Petersburg - 21 hours (in general expectation is 15.5 hours), with "Lufthansa" in Frankfurt am Main - 14 hours (2 landing on the flight will be announced after 9.5 hours) with "Adria Airways" in Ljubljana - 5 hours (2 on board the aircraft you will be invited after 1 hour after 1 flight).
Selection of the carrier
Return flight can be trusted with one of the following companies, flying to the Avro RJ 100, Boeing 737-300, Airbus A 321-100, Fokker 100 and other planes: "Swiss Air"; "Aeroflot"; "Jat Airways"; "KLM".
To be registered on the flight Zurich-Moscowoffer travelers at the airport Zurich Airport (ZRH) - it is removed from the city 13 km (here goes the train and tram number 10). Airport infrastructure is represented trade zone (60 shops), bars, restaurants, waiting rooms (there is a comfortable reclining chair), relaxation room, kindergarten, post and bank offices, medical center, ATMs, prayer room, area for smokers, cameras, where you can their baggage, travel agency, VIP-room with access to the Internet.
Things to do in flight?
The road should think what souvenirs fromZurich (chocolate, watches, coffee, jewelry, traditional Swiss bells, clothing with the image of the flag of Switzerland, calendars with the image of mountain ranges and alpine meadows, silk fabrics and silk accessories) to please people close to you.
Photo