Zurich Streets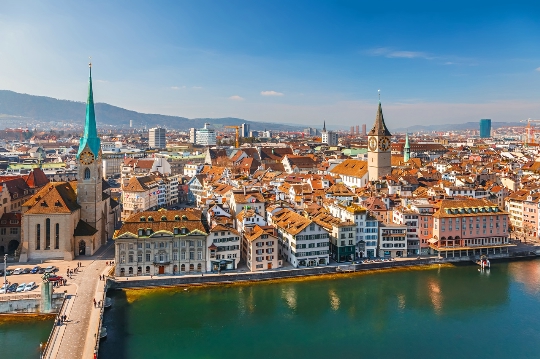 Zurich - a city of opportunities. Among other Swiss cities it looks the most attractive for tourism, because here you can find a unique combination of ancient European monuments of architecture and cutting-edge quarters, offering all imaginable and unimaginable fun. So Zurich streets are not empty ever.
Zurich is one of those cities that are farpleasant to explore on your own, than to do it in groups organized by tour operator. Therefore it is better to come here just to find a good guide and enjoy the journey. However, you can also do so entirely on their own.
Bahnhofstrasse
Of course, it will be the first Bahnhofstrassenumber in the list. This street is one of the most expensive in the world. Here are concentrated all the luxury shopping and entertainment centers, and an abundance of all sorts of curiosities makes you forget about everything. In general, be sure to visit.
Handverks-Gasse
Famous Craft Lane. This part of Zurich is one of the oldest, all the buildings here were built hundreds of years ago. New buildings are virtually no first floor is a small cozy shops, workshops. Noteworthy are the fact that not only sell ready-made souvenirs, but also make them exclusively under the order.
Street Emil Klёti Straße
Starting the street from the train station and graduallyclimbs the mountain. Therefore, going to its end, the tourist will find that behind the sweeping views of the lake, the city and the surrounding Alps. For those who want to make good photos visit this place a must.
City embankment
By itself, the promenade of Zurich nothing specialNotably, however, after going through it, you can get to the famous "beer garden", where ordinary people of Zurich enjoy life every day. Traditional food, cozy alcoves and terraces of small restaurants, live music light - the best place for getting rid of stress is simply not found.
Langstrasse
Langstrasse - this is not the place to gofor beautiful sights and colorful decorations for a souvenir photo. After Langstrasse is famous all over Europe "red light district" - a real mecca for lovers of strawberries. However, this area is quite criminal, so there is need to keep your eyes open and not to succumb to exhortations strangers offering "special pleasure".
Photos of Zurich streets