Zurich Suburbs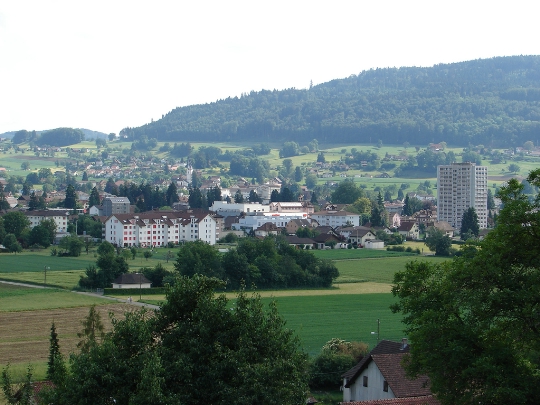 Zurich, Switzerland - a stronghold of the insurers,bankers and the headquarters of the local stock exchange. He acknowledged the most expensive city in the world, and second in the world for quality of life. Attractions center and the suburbs of Zurich deservedly become a cause of a large number of tourists strolling through its streets in all weather conditions in winter and summer.
Bird's-eye
The best views of the capital of the German-speakingcanton opened with a height Üetliberg mountains on the outskirts of Zurich. Its top and lookout - a favorite place of photographers and fans panoramic landscapes. The height of over 800 meters allows us to consider all the city attractions, the more so on the lookout tower is a detailed map with a description of significant sites.
Get to the top of the easiest to train S10, every half an hour from the start of the main train station in Zurich.
Ideal for holidays
Once in Switzerland, during the school holidays, you can arrange unforgettable excursions for children - cognitive, active and fascinating:
In the suburbs of Zurich with a difficult namePfäffikon opened one of the largest indoor water parks of the Old World. Here you can have a great weekend or vacation with young travelers and enjoy the many attractions and water slides. Alpamare work without days off and breaks from 10 o'clock in the morning, and the price of his visit to depend on the day of the week and the desired residence time. To get to the water park in the suburbs of Zurich is not difficult to train from Central Station. Travel time will be no more than an hour.
Museum Technorama will not leave anyone indifferentvisitor. Its halls and pavilions are equally interesting to both children and adults, because exposure to numerous mechanisms to demonstrate the laws of physics, and allow the device to understand the world. Visual presentations, experiences and experiments served as a fascinating game, but because in the Technorama always interesting even to those who consider themselves humanist. Five hundred research stations Technorama - an easy way to penetrate the mysteries of magnetism, electricity, optics and even nuclear physics.
Fans photos visit will be remembered for a long time inPhoto Museum in Winterthur. It exhibits antique cameras and lenses, and demonstrated excellent examples of work of the photographers of the last century and the present.
Photo