Geneva Suburbs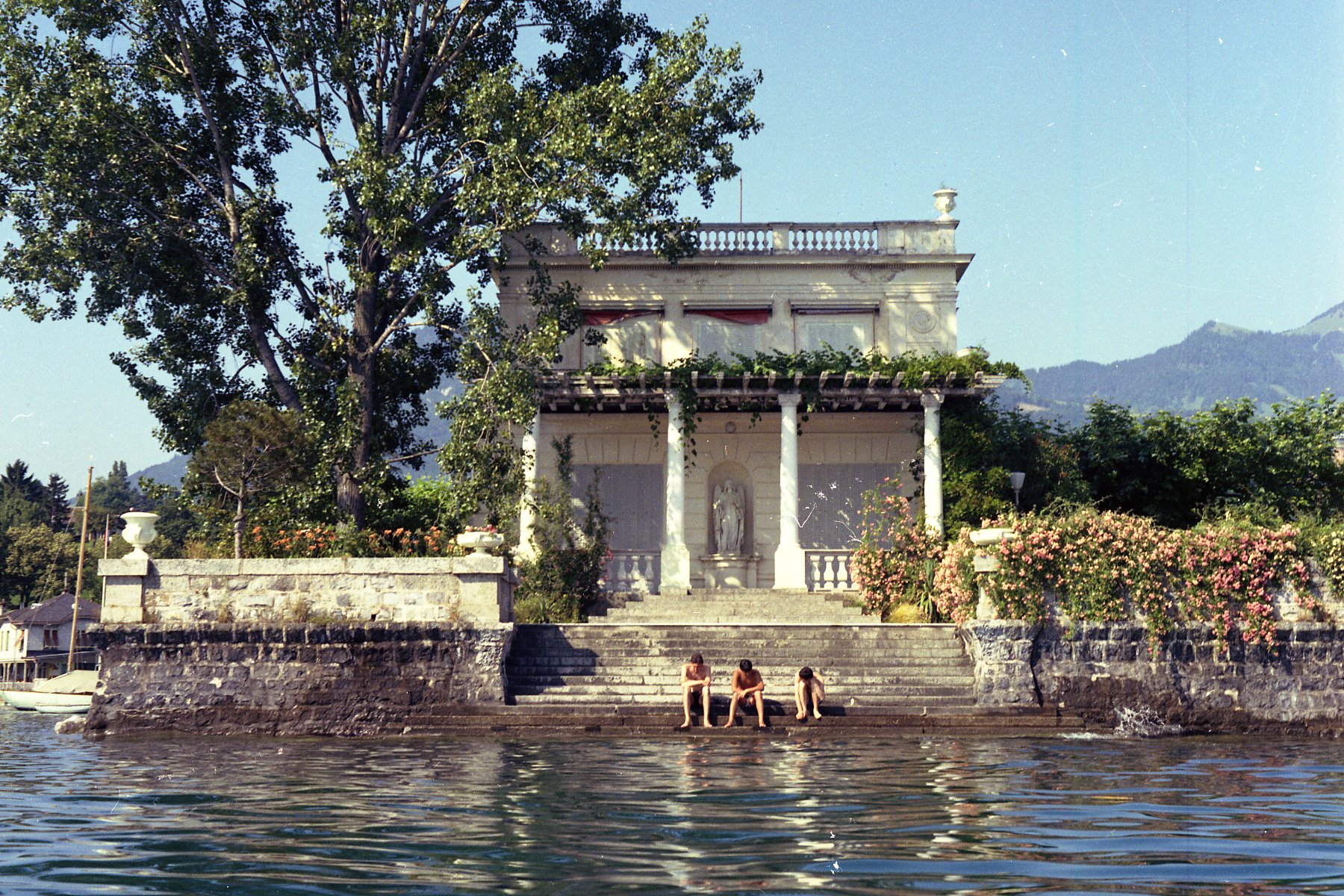 Switzerland Geneva - the second largest citycountry, lying on the shores of Lake. It has repeatedly called the best city to live in both hemispheres, and their home center and the suburbs of Geneva find more than 900 thousand people. Eight historic districts located on both banks of the river Rhone, leaving here from Lake Geneva.
Former Nyon
Cute suburb of Geneva Nyon was foundedJulius Caesar in 46 BC and archaeological finds relating to those distant times, can be seen in the local museum of Rome. Another great attraction of the city - the White Castle, owned vaadskoy branch of the House of Savoy. Count ancient race has a lot of magnificent residences in various cities of the Old World and nonsky Castle - one of them. Today the old building offers visitors a unique collection of porcelain.
No less popular in Nyon Lake Geneva Museum. It exhibited model ships, plied the lake water at different times. Exposure Decoration - a collection of paintings, which depicted the surrounding landscape.
Spring in Nyon hosts the annual festivaldocumentaries, and in the height of summer - the Paleo music festival. Football fans know that in the suburbs of Geneva, housed the headquarters of UEFA and the European Club Association.
Admire the Mont Blanc
Once in Geneva, you can go toan excursion to the neighboring department of France. The town of Annecy in the Haute Savoie is famous for spectacular views of Mont Blanc - the highest peak in Europe. architectural landmarks Fans will appreciate the medieval buildings in Annecy:
The castle, built in the XII century on the site of an ancient fortress. Former residence of the Counts of Geneva, now it shows in their halls of museum exhibits historic properties.
Palace on the Island Tiu channel, built in 1132. Significant historical monument, the palace now serves as the town museum.
St. Peter's Church was built in the XVI century in the late Gothic style.
Familiar strangers
Mineral water "Evian" was found on the shelvesstores each. Her homeland - the small French town of Evian-les-Bains on the southern shore of Lake Geneva, known as a spa resort. From Geneva easy to get here by train, and the main attractions of Evian-les-Bains can be circumvented in a few hours. Of greatest interest to the traveler are Lmer Palace, Evian baths and the old cable car that lifts everyone from the promenade to the hotel "Royal".
Photo