Coat of arms of Switzerland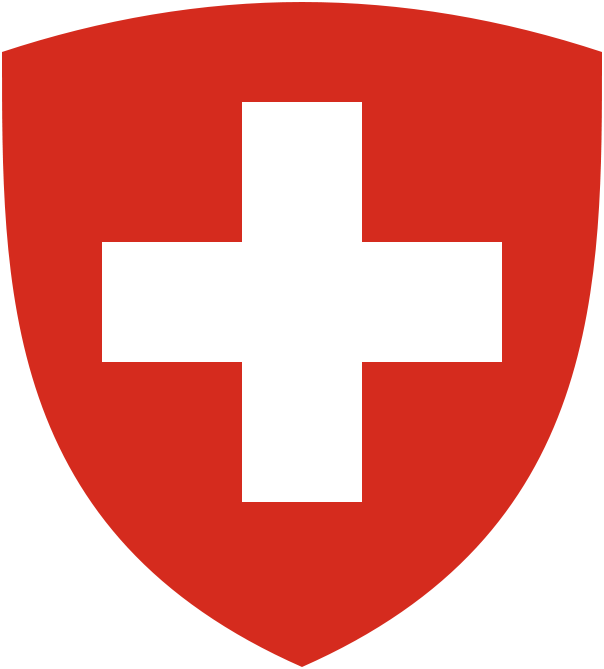 Little European power held with dignity,but modestly. The coat of arms is identical to the flag of Switzerland, is a red shield, which shows a white cross. At first glance, everything seems very simple, almost primitive, but this simplicity is a deep meaning.
The second point, which is celebrated guests of the country,visiting Switzerland with the official or tourist purposes, - the presence of the coat of arms in every Swiss canton. This is where you can see the variety and diversity of colors.
The depth and meaning
Red and white are present in the officialsymbols of many modern states, and almost always they indicate a desire for independence and freedom, the struggle against foreign enemies or invaders. The same can be said for the Swiss - red and white (or silver, according to the heraldic tradition) are the symbols of independence. Cross also emphasizes the inviolability of the sovereignty of this country.
Deep into centuries
The white cross on a red shield is a symbol of more than one century, the emblem hardly been changed, although the approval of a little more than a century ago.
Important for each Swiss event markedyear December 12, 1889, but the roots must be sought in the distant past. Even in 1339 in the grand battle of Laupene Swiss arrows came to fight under the protection of a red shield with a white cross. It is also a symbol present at the battle banners.
The Swiss Confederation, formed in the XVIcentury, as the main character of the state and selects a white cross on a red background. Some historians have put forward the theory that the cross was introduced to combat flags of the cantons of Switzerland. Moreover, opinions were divided, one part of scientists says that such symbols decorated with the flags of the Canton of Berne, who has assumed a major role in bringing together the Confederation. Others adhere to the idea that the cross belonged to the canton of Schwyz and symbolized the crucifixion.
Coats of arms of the cantons
Residents of each canton of Switzerland in official symbols sought to emphasize its uniqueness, unlike the immediate neighbors, to capture the major historical events.
So, on the coat of arms of Bern, located a black bear,this is an animal present on the official symbols of the cantons Appenzell and St. Gallen. The inhabitants of the canton of Uri bull is sacred, in Aarau - eagle in Schaffhausen - sheep. You can see the chickens and the black goat, snake wise and the red lion. The same applies to the variety of colors that are present on the symbols of the cantons: black, white (silver), red, azure.
Photo