Education in Switzerland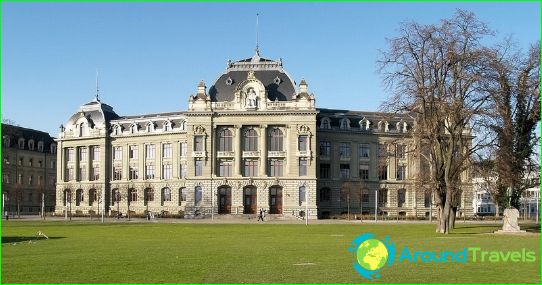 Switzerland - is not only the birthplace of cheese, chocolate, watches and banks: you can get an excellent education in this country. Education in Switzerland has the following advantages:
Can be trained for any education system (Anglo-American, German, French, Swiss, Italian) and choose as the language of teaching any of the major European languages;
High quality teaching;
Being able to get a reference to the formation of the tourism and hospitality, banking and finance, as well as pass-paid internship;
Swiss diplomas have worldwide recognition.
Higher Education in Switzerland
If you are going to act in a Swiss university, please note that to get an education here - very expensive.
To acquire commercial, construction,technical, pedagogical profession, it is advisable to enroll in one of the high schools. In addition to the theoretical course, here we are engaged in practical work.
To enroll in high school or university,We need to complete high school education (in the certificate should not be triples) and pass an examination in the selection committee in Fribourg (this exam is the same for all foreigners). Upon admission to a private university does not need to pass exams, to have enough high school diploma.
No matter what school will choose a foreigner, he must know English (500-550 points on the TOEFL-test and 5.5-6.0 for IELTS-test).
Switzerland has a special system of education: students learn the whole day with a 2-hour break for lunch, and they rent every week mini-exams in the form of tests. This training system allows you to sit back and not miss classes (here will not work for a walk, then something to check out and pass).
Working while studying
Students Swiss universities have the right to work intraining time by issuing for this purpose a special document authorizing them to have a part-time (maximum 15 hours per week). In addition, the rector's office must verify that the work does not harm the learning process. As for the holidays, the students, if desired, can be operated at this time the whole working day.
Important: students studying on the specialty "Tourism and hospitality" are required to attend the practice of paying for several semesters.
Get a diploma in Switzerland - so get a quality and prestigious education and get a pass to the world of the career of their dreams with high salaries.
Photos schools in Switzerland