Metro Lausanne: the scheme, photos, description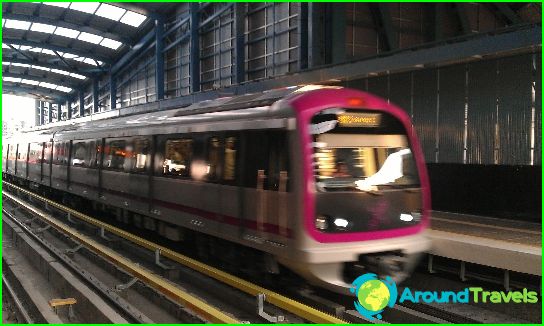 Lausanne Metro map
Underground Lausanne is the onlysimilar kind of public transport in Switzerland. His first line was put into operation in 1991. As part of the metro in Lausanne only two branches - M1 and M2. The first is a light-rail line, and the second - VAL automated transport system type.
The total length of the routes in the subway in Lausanne13.7 kilometers and 29 stations serve passengers. Each year, Metro Lausanne - the smallest city in the world with high-grade underground - carries no less than 40 million passengers, being the country's only representative of this type of transport.
Open the first line M1 marked on chartspublic urban transport in blue. It resembles a high-speed tram, overcoming your route through city streets and not a completely segregated from other modes of transport in Lausanne. "Blue" branch starts in the center of the city and connects the old quarters with Renan suburb, where many schools of Lausanne. Only a small portion of the path M1 trains pass under the ground, and only three of the route station - underground. Most of the tracks laid on the ground, and completely "blue" branch train overcomes in 20 minutes.
The second line of Metro Lausanne was officiallyput into operation in 2008. Marked in purple on maps, charts, M2 was constructed based on the cog railway, closed in 2002. Some ways to "purple" lines coincide with the former route of the road gear, the rest was re-built. Most of the M2 passes under the ground, and because of too large angle of slope area on the line used the train with rubber tires. Most junction on the route - Flon. It is possible to transfer to the "blue" M1 branch and a suburban railway. Trains overcome six kilometers M2 for 18 minutes.
Hours Metro Lausanne
Lausanne Metro opens at 6:30 and runs until midnight. Intervals of trains is 10-15 minutes on weekdays and 20 minutes - on the weekends.
Metro Pictures Lausanne
Lausanne Metro map