Outlets Switzerland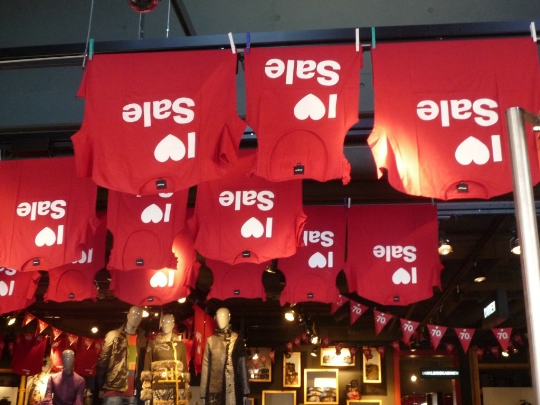 In addition to the traditional set of Swiss souvenirs,comprising the Victorinox knives, cheese Emmentaller famous Lindt chocolate, from the mountainous country driven expensive watches, shoes and clothing world's most famous designers. Buying all of this outlet shopping in Switzerland, the traveler saves, after discounts they may be, and two-thirds of the initial cost items.
Useful things
In normal times, most of the outlets in Switzerlandprices are about one-third of the initial price. Some brands are selling for half the cost, and part of the goods and does flaunt tags "70% off". As a rule, the largest discount is offered for not too popular sizes, or not very popular models.
Overstock in outlet shopping begin after the New Yearholidays and lasts until the end of February. The second wave is particularly advantageous shopping covers the country in July and lasts for the period until 1 September. In these months of sometimes the prices of goods declared by the manufacturer and does not remain one-third.
How to get there?
Outlets Switzerland, located in the suburbsZurich and Lausanne, are available for customers who have chosen as a vehicle leased cars (it is more expensive, but certainly more convenient) or public transport. In the case of the second option preferences, do not forget to purchase additional for travel to Zurich tickets to the commuter train. The absence of such a travel document face severe penalties.
Fungal place
The most important and the largest Outlet in Switzerland - FoxTown under the Lugano. Here you can find all the products of world famous designers - from Armani to Cerutti and Dior to Gucci. On ordinary days, the outlet offers a 30 percent discount on most of the products of its range, although some purchases can be done in just a quarter of the original value stated on the label. Typically, such a discount is offered for not the most popular model or size.
To get to the Fox Town is easiest on the commuter train from Lugano to Mendrisio, leaving every half hour. From the station will have to walk a little distance to the Outlet.
Youth range of clothing and shoes is widelypresented at the trading floor of King-Kong in Dietlikone. Getting to this suburb of Zurich can take a bus from the terminus 7 tram. Here - Outlet Globus, in the sales area of ​​which you can find excellent quality clothing and footwear brands Esprit, Calvin Klein, Pepe Jeans
and the like.
Photo