Resorts of Switzerland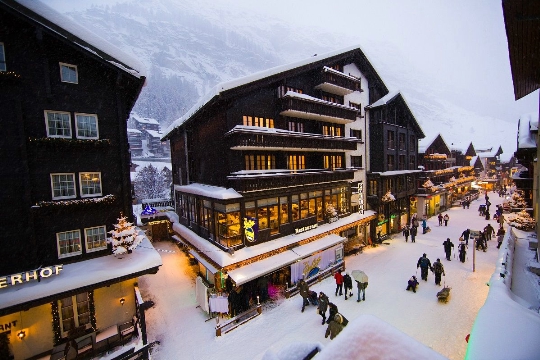 Europe Switzerland - it's not just cheese,chocolate, watches and reliable banks. For the majority of Russian tourists name of this country is associated with a quality vacation at any time of the year. Popular resorts in Switzerland await guests in winter and summer, demonstrating not only the European comfort and service, but also the perfect natural scenery, making even short holiday rich and full.
Always in the TOP
Each resort has its own Swissspecialization, which attracts fans or a beach holiday on the lakes or winter sports, or treating in the hot springs. There are places where you can successfully combine sport with rehabilitation, and these resorts in Switzerland are particularly popular with Russian and European tourists:
In the town of Scuol like to spend the people themselvesSwitzerland. Traces of this resort await visitors from December to mid-spring, and convenient ski here will pick up for themselves and are a beginner and pro. Snowboarders also do not deprive the attention this resort in Switzerland, dreaming povypisyvat monogram in his fan-park. Water springs Scuol rich Glauber salts and suitable for treating pathologies of the digestive tract and musculoskeletal system. Just fans of a healthy lifestyle prefer this resort for a great opportunity to relax in the mineral waters of the local swimming pool after a busy sports day on the slopes.
Leukerbad - one of the largest thermalresorts in the Old World, and therefore tend to come here are those who like to combine sports leisure with relaxation and recuperation. Programs in Leukerbad treatment centers help to keep youth and beauty and relax the ligaments, joints and muscles, tired of active sports.
considered the best
Have a professional skiers on the best questionSwitzerland is not a resort and second hitch. They prefer to Verbier, which, in their opinion, the best in the country for advanced athletes. Sophisticated "black" trails, facilities for freeride, the height from 1500 to 3000 meters above sea level, is ideally organized system of lifts and a variety of price categories of the local hotels - all this makes Verbier ideal place for a winter vacation.
In figures Verbier is as follows:
400 kilometers of unprepared piste for freeriders and about the same number of kilometers of slopes, perfect "lick" for skiing.
36 lifts, quickly delivering skiers to the start.
A quarter of the resort's trails marked falls under the "black" and about 30% - trails for beginners.
Photo