Bangkok 2 days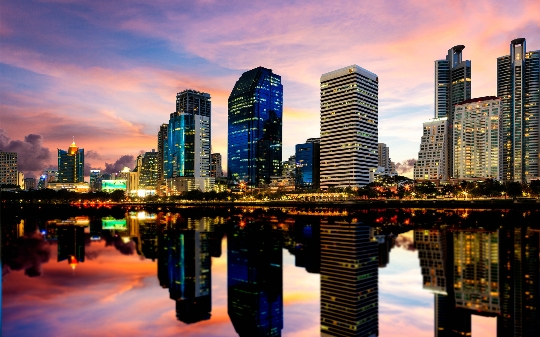 The capital of Thailand - one of the most densely populatedmegacities and the city that attracts millions every year who want to join the exotic oriental culture. What can offer Bangkok for 2 days for those who used to perform a rich cultural program?
To get started is to visit the "big treasure"Thai capital. This value is translated from the local dialect is called Rattanakosin Island in the center of the city. He has long years was used for residences of monarchs and today the island is located the most important religious and national shrines:
The palace of the king and various ministries.
Wat Pho. It is known as the Temple of the Reclining Buddha, which houses one of the largest statues in the world. Sculpture length reaches 46 meters, and height - about 15 meters.
Temple of the Emerald Buddha, which localsworship the most sacred place in the country. Its main relic - a statue of Buddha, made of natural green stone. Wat Phra Kaew is decorated with ceramics and bronze ornaments, bright stained-glass windows and frescoes.
Library which stores ancient handwritten documents, the walls of which are richly decorated with mosaic images.
Pantheon, where you can see the statues of the monarchs who once ruled Siam. At the entrance guests are greeted by a six-meter height of the figures of demons, and are located on the territory of outlandish sculptures of birds and animals.
Boat Thais - not a luxury
The possible and necessary as a transport in Bangkokuse of river tram. The city is located on the Chao Phraya River, a system of artificial channels excavated in the XIX century, doing extensive water transport network. Their banks are working colorful oriental markets where you can not only buy fruit or to taste the best local dishes, but simply to see the life of the Thai people and touch their culture.
River tram - not just a way to get toMany areas of the city. This is an excellent tool to organize a kind of sightseeing tour in Bangkok. By the way, the price of this kind of urban transport is very low, the lack of traffic jams on the river allowing you to spend on the road a few times faster than a taxi, and Bangkok for 2 days allows you to see more sights.
Shopping with taste
The morning of the second day can be devoted to visiting the TempleDawn on the Chao Phraya River, with a magnificent view of the city. Take a picture of yourself and remembering all against the backdrop of Bangkok's old, it makes sense to have a meal in one of the many outdoor fish restaurants and go for shopping for which the city all conditions. If the trip to Bangkok 2 days fell on a weekend, it makes sense to visit the Chatuchak Market. Seven days a week guests can enjoy dozens of large shopping malls and designer boutiques throughout the city.
Attractions, markets and temples of Bangkok
Photo