Activities in Samui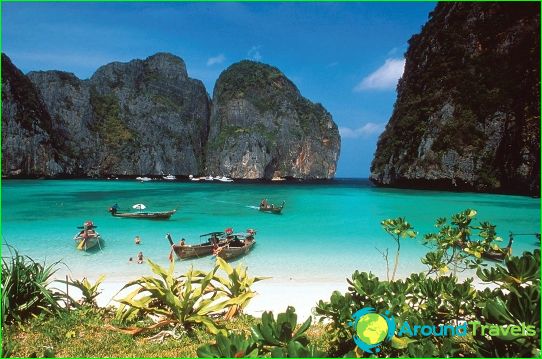 Entertainment Samui - is not only a visit to the bars and beaches on the island in favor of water sports and boat trips.
Amusement parks in Samui
"Paradise Park Farm": this amusement park, you can "talk" with a variety of birds and animals - rabbits, horses, ostriches, deer, iguanas, colorful parrots, take a picture with them and feed them bought in the park seeds, fruit and other delicacies, admire orchids, swim in the outdoor pool .
"Namuang" Safari Park: here you will be offered a ride through the jungle riding on an elephant, go on a trip to the ATV or jeep safaris, kayaking, look into the mini-zoo, admire the waterfall and shows with monkeys, elephants, snakes and crocodiles.
What fun to Samui?
Exciting adventures can be SeenFarm of crocodiles and snakes - here you will be the snake and crocodile show, offered to feed reptiles and take pictures with them, and also to look into the shop, where you can get products from snake and crocodile skin.
Want to take part in an unusual entertainment? Visit the Institute of Culinary Arts Samui: here you will learn how to cook soup tom yam and green curry, as well as properly serve meals (if you visit the 3 classes, you will become the proud owner of a special certificate of cooking).
If you - the active tourist, you can advisego to unusual club "Samui Football Golf": here offer guests to spend time at the special golf courses with giant holes, which have to play on soccer balls!
As another interesting entertainmentmay make viewing the Thai Boxing Stadium at Chaweng: fights you can see 2 times a week in the evening and during the day then you can learn the art of Thai boxing (Muay Thai), hired to coach the stadium.
Children's Activities in Samui
Children are sure to please visit the water park "Coco Splash": they are able to conquer the water slides, a swim in the spacious swimming pool and enjoy a game of toy castle.
Having visited Samui Aquarium, you are with your child will be able to walk down the hall, through the transparent walls of which see turtles, tropical fish and sea urchins.
In the Tiger Zoo your baby will be able to see leopards, Bengal tigers, monkeys, tiger feed from nipples and photographed with an adult predator.
And to please her child by sending him to the Butterfly Garden: here you can admire not only butterflies, but also small waterfalls, and various plants.
On the island of Samui, anyone can see the statue of a seated Buddha, Namuang Falls and Hyde Lad, go fishing, diving or snorkeling.
Samui Island
Photo