Tours Koh Samui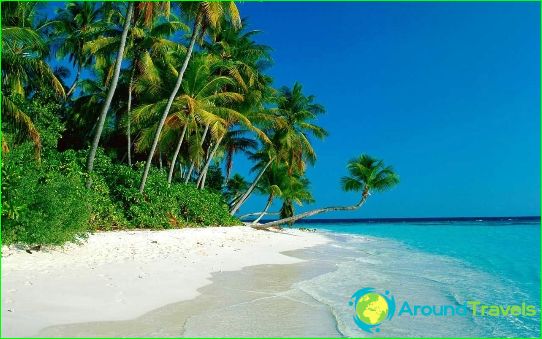 The popular Thai resort island of Koh Samui is locatedin the Gulf of Thailand and is particularly rich in natural attractions. It is here - the best white beaches and green palm trees in Thailand, and the sea is especially nice and clean. The island is part of the National Marine Park, and tours in Samui fans choose a relaxing holiday and privacy.
When the fly?
Climate Samui is the same as in other regionsSouthern Thailand. Here pronounced wet and dry seasons, and temperature readings and air, and water throughout the year do not differ much from each other. In May, the island begins the rainy season, which reaches its climax in November. It was late fall mostly at night on the jungle and beaches collapses record rainfall. By the end of December, the element settles down, and from mid-January tours in Koh Samui are the ideal choice of holiday or vacation.
Coconut kingdom
Island from the VI century was inhabited by fishermen whoWe sailed here from China. In the late 80-ies of the last century in Samui started to develop tourism by leaps and bounds. There was all the necessary infrastructure, hotels sprang up like mushrooms, but the locals managed to keep the corners of unspoiled nature, and general ecological conditions remained favorable in the resort.
The main crop Samui were and are coconuts, but because coconut plantations occupy most of the space.
Briefly about the importance
Airport on the island allows you to send and receive daily flights to the capital of the Kingdom of Thailand, on the island of Phuket and Pattaya, and to neighboring countries - Singapore, Malaysia, China.
Moved from the mainland and make a tour on Samui and by ferries, which overcome sorokakilometrovy Strait of less than an hour.
easier and cheaper to move around the island onlytaxi or auto-rickshaw pickups. The length of the ring road that encircles the island, is 52 kilometers away. It has a special dedicated lane for traffic of scooters, motorcycles and bicycles, which can be rented.
During the tour, you can arrange a tour of Koh Samuithe capital of the island. Nathon City is called, and it is located in the south-west coast. In the capital of Chinese preserved ancient houses and its souvenir shops selling excellent gifts for friends and colleagues who stayed in Russia.
Samui Island
Photo