Pattaya Airport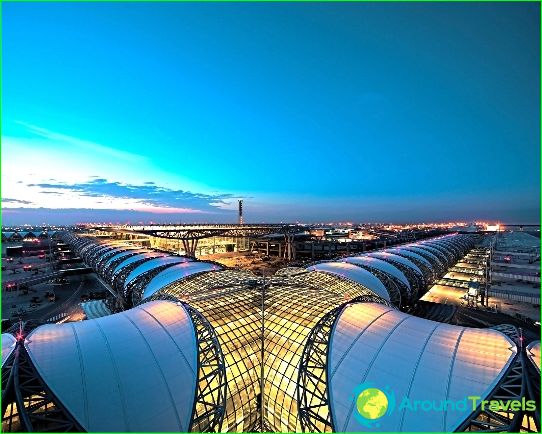 Pattaya Airport is called U-Tapao orUthapao and is 29 kilometers from the center. This airport is international and connects the city with Bangkok and Phuket and Samui - Thailand's major resort areas. In addition, the U-Tapao Airport from other countries regular charter flights, but from Russia direct flights to Pattaya there, guests arrive at his direct transfer from Bangkok.
The road to the airport
Prior to "air gates" of the city of Pattaya, you canaccessible by songteo - a kind of local taxi, which follows in the direction of the airport on the southern highway, or use the services of motorcycle taxi or tuk-tuk. The most reliable, comfortable and easy option to get to the airport in Pattaya will be a shuttle service that provides the terminal itself. Minibus takes from anywhere in the city and half an hour to the airport brings. The cost of this service is only eight dollars or 250 baht.
Services and shops
Pattaya Airport is located next to one of themilitary bases in Thailand and its main value is still transport military cargo. That is why the level of service as the capacity of the terminal is small. Before landing on the flight at the reception long queues. This should be remembered and arrive at the airport a few in advance, so as not to worry and to catch everything.
The passenger terminal of the U-Tapao airport haspost office and pharmacy, a travel agency desk where you can book a room in a hotel or to book a tour. Is there a number of duty-free shop, jewelry store and gift shop, which at the last moment you can buy souvenirs for yourself and friends.
Food
At the airport you can eat before you flyin a small restaurant in the terminal where passengers and visitors can enjoy local food at relatively low prices. You can also buy a variety of snacks and drinks at a shop nearby.
the Internet
Airport in Pattaya offers visitors the services of an internet café, where you can access the Internet from a desktop computer.
Photos Pattaya Airport