Excursions in Pattaya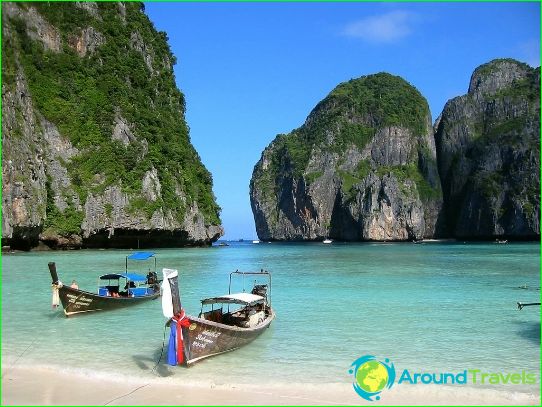 You want to go to Pattaya? What is it remarkable? What excursions in Pattaya deserve the attention of tourists?
Pattaya - a famous resort located insouth-eastern part of Thailand, on the eastern coast of the Gulf of Thailand. The distance from Bangkok is 165 kilometers. It is in Pattaya, you can know the unusual culture, enjoy the beautiful nature and to understand what is a favorable climate. However, in order to fully enjoy your holiday, you must carefully approach the preparation of the excursion program.
Top Pattaya resort tours
First of all, you should visit the Temple of Truth,which is located in the northern part of Pattaya. Familiarity with this attraction to get closer to understanding the unusual culture. Importantly, the Sanctuary of Truth is made of precious wood. In addition, during its construction were not used nails. The temple was successfully engage Thai, Cambodian, Indian and Khmer styles.
Hearts of many tourists was able to win a parkOpen Air "Mini Siam". It is here represented miniature replicas of the best sites in the world, among which are the Eiffel Tower, the Egyptian pyramids, and St. Basil's Cathedral. If you decide to visit the park "Mini Siam" in the evening, you will be able to fully appreciate its beauty.
In Pattaya you can visit the Garden of ancient stones and crocodile farm. Visiting the two objects is a combined tour. In addition, you will see an unusual show of crocodiles.
You can visit the unusual village of elephants. During the trip, you will get acquainted with cute animals. If you wish, you can make a trip riding on an elephant. Bright emotions guaranteed!
One day should be devoted to visitNong Nooch Tropical Garden, which is a large complex. Tropical garden attracts beautiful greenhouses. When you visit the park you will see an unusual show program that reveals the features of the Thai culture. It is important to note that in a tropical garden presents beautiful orchids and tropical plants, cactus.
Sightseeing tours in Pattaya will help to understand what is a resort and that is most worthy of your attention.
Photo excursions in Pattaya