Where to go with children in Pattaya?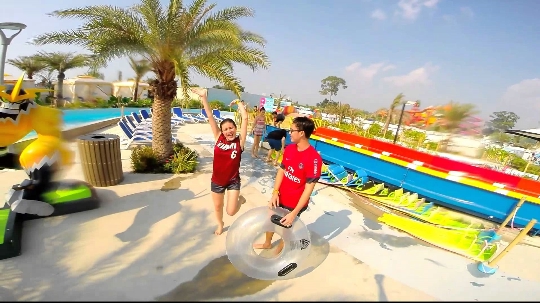 Activities in Pattaya can be very fun, if a pre-defined action plan. Today, the resort offers plenty of entertainment within families.
Amazing place with animals
An interesting institution is open zooKhao Kheo. Some of his pupils kept here freely. They can pet and feed. This zoo has exotic birds, elephants, tigers, hippos, deer, monkeys and others.
To admire tigers, go tofamous zoo Si Racha. Tigers are its main inhabitants. The child will be able to hold a baby tiger on the hands, play with him and feed him from a bottle. Parents and children enjoy visiting the legendary village of elephants. The organizers offer a spectacular show: the huge elephants playing soccer, bowling, basketball, draw and perform other actions. There you can take a ride on an elephant and take a picture with him.
big crocodile farm is located in Pattaya,where you can see the huge reptiles. Trainers farms offer viewers exciting performances of crocodiles. Visitors can take pictures with animals. Brave allowed to sit on the backs of crocodiles.
in all its beauty underwater world is presented inoceanarium resort. It is a giant aquarium, the walls of which are made of acrylic. Here one can find a variety of tropical fish, sharks, rays and others.
Another good zoo attracts manyvisitors, is located near Pattaya. Tourists admire the animals at a distance, they passed them on to protect the machine. On the hood of car can jump a wild animal, as there are no cells. In a specially equipped place in a zoo open children's rides.
Where you can walk
Where to go with children in Pattaya toadmire the beautiful nature? This question is asked by many parents who had come to rest. If you wanted to just walk around, tropical garden Mrs. Nong Nooch is an excellent choice. In this paradise full of different plants and flowers. There is a pond and a small zoo. The garden view is held for the entertainment of spectators.
The famous landmark of PattayaIt is a stone park. This magnificent garden, where plants are among the interesting fossils, created by nature. The park has a zoo, which runs the show with crocodiles.
Families with children are also encouraged to go to the Museum Mini Siam, which contains copies of objects of world importance. You will see the Eiffel Tower, the Statue of Liberty and other masterpieces in miniature.
Photo