Education in Thailand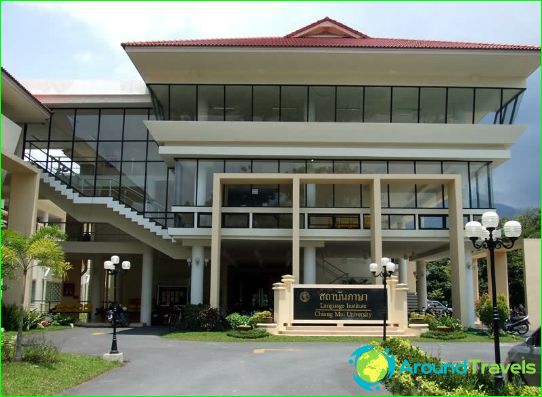 Thailand is famous for its amazing nature, luxurious beaches, exotic cuisine, Buddhist temples. In addition, you can get a good education.
What advantages does education in Thailand?
Reasonable tuition fees;
The ability to master the English language;
Thai diploma - an international diploma.
Higher education in Thailand
To enroll in a Thai university, you need to have a certificate of secondary education (English language is a good assessment must be set).
Get a college education can beprofessional schools and universities. You can go to Assumption University of Thailand and learn the most innovative specialty - "PR, advertising and new media". Teaching language - English, but among the compulsory subjects in the study present the Thai language and culture. As a rule, the schedule for the 1st semester of the university, and then the students themselves choose which subjects they study.
Language classes
Sign up for a language course in Thailand - is notOnly a great opportunity to learn English (courses have different levels - from basic to very high), but also to obtain a student visa.
Teachers of language courses in their mother tongue (English, Canadians, Americans).
Language courses offer an intensive coursefor students and to prepare for the TOEFL test-passing. For example, you can apply to the wide-profile education center or EverClever Language School.
The program language courses usually includenot only the development of the language, but also visit various excursions (excursion to the Royal Palace, a tour of the Chao Phraya River and canals of Bangkok on the Thai boat, watching English movies in 3D or 4D-cinema in Bangkok, visit Wat Arun).
massage School
To master the art of Thai massage can bespecial schools, for example, in the school of Wat Po: here will learn to treat a variety of diseases by acting on specific energy points (to tune in before the start of classes students meditate and sing mantras).
Important: foreigners and Thais learn to separate from each other, but they are on a practical training, to train each other.
At the end of study students issue a certificate, but it will have to pass an exam on the theory and practice.
Trained in Thailand, you will have high chances of getting a job in the very near future!
Photos schools in Thailand