Activities in Thailand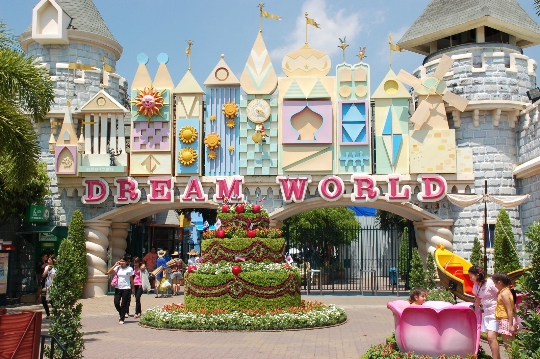 Siamese filled vacation you a very long time, and here you will try to come back again and again to bask in the tender rays of the sun. Entertainment in Thailand - sometimes wonderful tale, and sometimes ...
Walk along the canals of Bangkok
The main vehicle for the numerous rivers of the city - a boat. Locals call them "Ruea Hang Yao", which literally translates as "long-tailed boat."
Bangkok originally was built in the image of the formerState capital - Ayutthaya - where roads, as such, did not exist. Of course they were, but the inhabitants preferred to move on Khlong - water channels. Using the map, you can move freely around the city, using the services of voyage Boat minibuses.
Thanks to the huge number of the city canalssometimes referred to as the Venice of Asia, but we should not delude ourselves. Khlong are still open and urban sewage. Of course, you get used to the terrible smell, but not immediately.
Similan Island (Phuket)
The water area of ​​the nine islands, nestledJust 100 km from the city - one of the best dive sites in all of Thailand. Semilany represent a major marine reserve. That is why it has remained unspoilt nature and the inhabitants of the deep sea divers are not afraid, because not familiar with the aggressive behavior of man. A living whale sharks and manta rays, accompanied by divers and even allow you to stroke.
All travel agencies offer trips to Phuket ita unique place. Excursion to the island will be interesting not only for diving. You can just dive and snorkel and deserted beaches make it possible to try on a suit of Robinson Crusoe.
A trip to one side can take from two to four hours. Everything will depend on weather conditions.
Park "Mini Siam" (Pattaya)
On its territory there are hundreds of exhibits,including not only the most popular buildings of the state, but also the architectural landmarks of the world. But, of course, is not the originals and copies, reduced 200 times.
During a walk through the park you are like Gulliver,caught in Lilliput, you can hugged the shoulders famous Statue of Liberty or the stand, leaning on the Arc de Triomphe. The "Mini Siam" toy look even trees and miniature rivers originate from the same fountain.
It is best to plan a walk in the evening. At dusk around facilities include special lighting.
Thailand (recreation and tourism)
Photo