Rent a Car in Thailand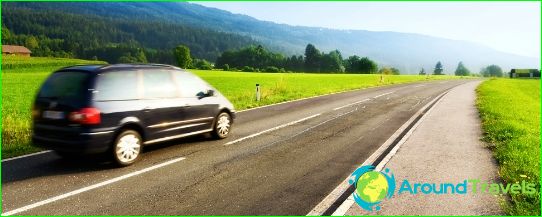 One of the practical ways to look prettyanother country - a book a car in advance online. Then, upon arrival, you can get a car and not tied to only one hotel and its surroundings. Also arriving in Thailand, you can contact the company that provides cars for hire at the airport or in the hotel. Acting on your own risk, you can knock on any door with the sign, where, surprisingly, in Russian it is written, "Car Rental". In places frequented by tourists, it is possible and such. Only better first ask the guide or the regulars of the resort, just do not be deceived in any of these companies.
Rent a Car in Thailand is made only with this set of documents:
international passport;
international driving license category B;
medical insurance;
copies of all the aforesaid documents.
Terms and pitfalls
In some cases, a tourist can ask forpay by credit card. The deposit for the car could reach 1000-2000 baht. Money back to you when you pass a vehicle of its owners, of course, in complete safety. Therefore, while not leave the car park companies, meticulously inspect the car: there are no scratches on it? Vigilance is necessary to show at least because tourism is common fraud. And do not forget to pay for insurance against theft and trouble otherwise. So it will be safer.
When you rent a car, you can at it immediatelygo enjoy the majestic temples of Thailand. The most important of these, of course, are in the capital - Bangkok. This magnificent temple of the Emerald Buddha and the Temple of Dawn. The first of these is stored jade Buddha statue, which has an emerald hue. In the second - the main one is decorated with towers raised from the bottom of fragments of Chinese porcelain, which was there after the collapse of the ship from China. If the power still remain on one visit, you should look into the Temple of the Reclining Buddha, which, according to historians, was invented by a Thai massage.
No less interesting to come to the island in PhuketMini Siam. This is a huge collection of attractions layouts, not only of Thailand but also across Asia. Another of the same park called Mini-Europe, it is located nearby.
On the same island there are exoticattractions such as the butterfly garden and a snake farm. For those who love the thrill is to look at the performance with the deadly poisonous cobras and pythons, which operate fearless animal trainers. Butterfly Garden, on the contrary, will help to relax and watch the insects, having studied for tours of their life cycles.
Thailand (recreation and tourism)
Photo