Treatment in Thailand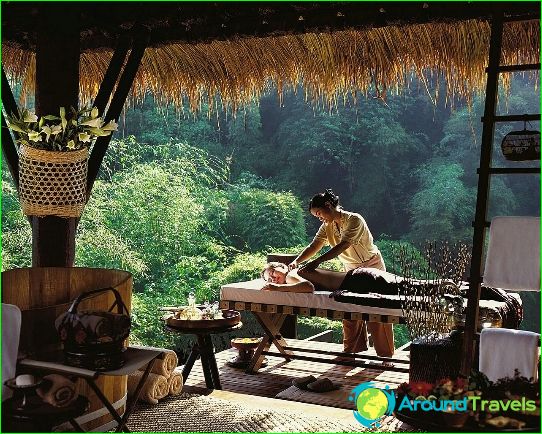 "Land of Smiles" is increasingly drawn to thetourists' attention not only beach hotels and a wealth of exotic ekskursionki. Today Treatment in Thailand - no less than a popular destination for travelers all over the world, because the level of Thai medicine is one of the most progressive in the world, and the cost of services at much lower rates of US or German.
important rules
Choosing a clinic for treatment in Thailand, it is importantbecome familiar with the internal rules and procedures of registration of applications for medical care. The primary e-mail appeal to the hospital site should contain the scanned results of available research and diagnostic procedures. For those who are going to turn to plastic surgeons of the kingdom, will not be superfluous quality photographs of potential patients.
How to help here?
Basic principles of treatment in Thailand -an integrated approach and a combination of traditional clinical medicine with folk traditions. Every minute of the patient's stay in a Thai hospital filled with meaning and subject to the implementation of wellness programs, selected in conjunction with the attending physician.
Methods and Achievements
Doctors and hospitals of the kingdom is not in good standingonly in the Asian region. The degree of training of local specialists is considered one of the best in the world, and deservedly so few clinics accredited by JCI system that serves as an authoritative indication of their level.
Special achievements Royal Thai doctors have put the local medicine on a par with the world's most advanced clinics in such areas as:
Plastic surgery. There are daily operations of hundreds of Eyelid Surgery to change sex, allowing doctors, they say, to get the hand and getting great results.
Dentistry. Programs and development in dental prosthetics during treatment in Thailand - one of the most promising in the world.
Ophthalmology. Laser vision correction and other operations on the eyes - the undisputed leader among all the medical procedures in the country's hospitals.
Price issue
Uncomplicated birth in Thailand three-daystay in hospital will cost around $ 2000 baseline survey of the organism from $ 100 to $ 1,300 depending on the selected diagnostic methods. Prices for plastic surgery for breast augmentation or a facelift ranges from $ 3500 to $ 7000, liposuction - $ 2,500, abdominoplasty - $ 4200. Each dental implant will cost $ 1,700, about the same number will be asked for the correction of myopia and astigmatism. The famous weight loss program in Thailand are from $ 250 per day up to $ 4,000 for a full course.
Photo