Airport in Hammamet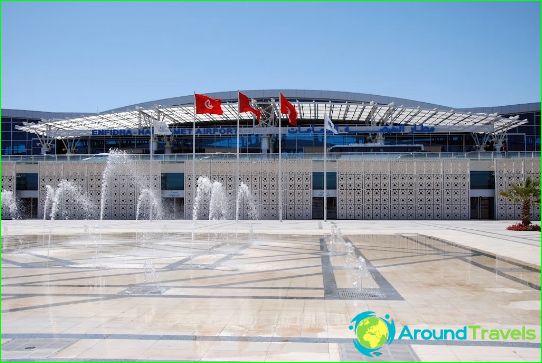 One of the largest airports in Africa servesTunisian city of Hammamet. The airport is located in the village called Enfidha Airport Enfidha-Hammamet. The airport is the second largest in Africa, second only to the Johannesburg airport.
Airport in Hammamet is very young, heput into operation in 2009. Thanks to him, tourists can relax in the main tourist areas in Tunisia - Sousse, Cape Bon and the city of Hammamet. During its short history, the airport was able to achieve impressive performance, here annually serves more than 2 million passengers, with capacity of 7 million. This airport is not in place, according to the plans of the year 2020 the maximum capacity should be 22 million people a year.
It is worth noting the airport control tower - it is one of the highest in the world, second only to the towers of airports in Bangkok and Rome.
Airport image can be seen on the banknotes of 50 Tunisian dinars.
services
Hammamet Airport offers passengers all the necessary services on the road. For hungry passengers inside the terminal cafés and restaurants.
Also worth a visit shops where you can buy various handmade souvenirs, and, of course, food, drinks and other products.
If necessary, passengers can ask for first aid in the infirmary.
Besides ATMs operate for passengers, banks, currency exchange, etc.
Recently, a new service that allows for $ 70 with a special comfort to spend the flight waiting time. At the same time while waiting for the staff he will check-in.
Getting there
From the airport in Hammamet to the nearestTunisian tourist areas can be reached in several ways. The most popular - is the bus. Buses run regularly from the terminal building in various areas - Sousse, Hammamet, etc. The fare on the bus will be from 2 to 4 dollars.
Alternatively, you can offer a taxi, but there are only machines with a high level of comfort, and thus, the trip would cost considerably more expensive.
Photos Hammamet Airport