Airport Monastir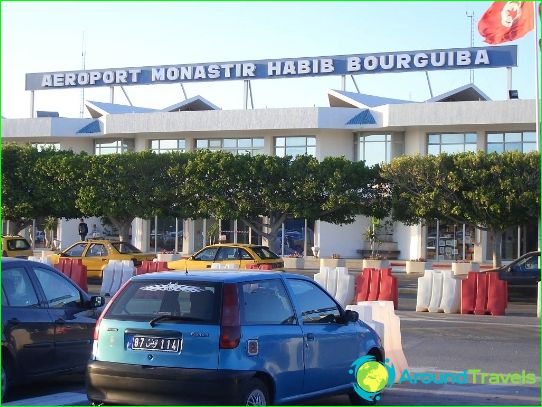 One of the airports serving the city of TunisMonastir. It is named after the first president of the country - Habib Bourguiba, who was born in this city. The airport receives a large number of charter flights, where tourists arrive at different places Holiday Tunisia. The airport is connected with cities such as Paris, St. Petersburg, Lyon, Moscow, Ekaterinburg, Prague, Bratislava and others. Flights carried more than 10 airlines.
It serves about 4 million passengers annually. The airport has only one runway, a little more than 2,900 meters long.
During World War II, the airport was used as a military US Air Force.
services
Monastir Airport offersmost comfortable conditions of stay on its territory. Hungry travelers can visit the food items here are a few bars and cafes, as well as a restaurant.
Besides on the territory of the terminal there is a small shopping area, which allows tourists to buy the necessary goods - souvenirs, cosmetics, foods, drinks, etc.
For passengers with children have a mother and child room, as well as on the territory of the terminal equipped with special play room for children.
Of course, the airport in Monastir offers a set of standard services - ATMs, banks, post office, luggage storage, currency exchange, wireless Internet Wi-Fi, etc.
If necessary, passengers can always seek medical advice in the clinic, which works directly at the terminal of the airport in Monastir.
All the airport services are available around the clock.
Getting there
Monastir Airport is located on thetourist area of ​​Skanes. Some of the hotels are within walking distance. Prior to the most remote hotel can be reached by taxi, although here the trip takes only 5-10 minutes.
The main transport hub is the city of Sousse,so if you want you can get to this city as a taxi, and then from there to decide on the exact destination. From the city to the various regions of the following buses, taxis and trains.
Photos Monastir Airport