Airports Tunisia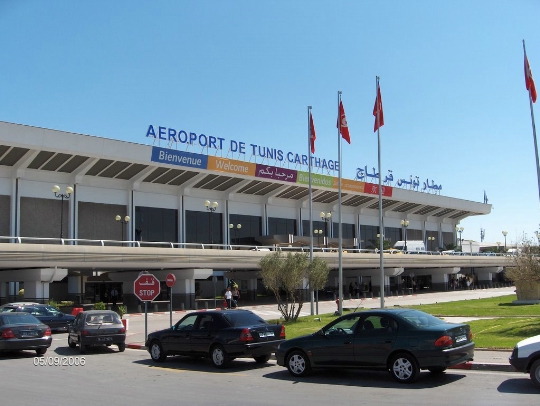 Favorite resorts of the French and not only the cityTunisia offers a beach holiday in the best Mediterranean tradition. For bronze tan, rich excursion program and high-quality olive oil are flying here and Russian travelers, the benefit of direct flights from airports in Tunisia is scheduled local air carriers. During the summer season here is organized and many charters from Moscow and St. Petersburg. In the sky will have to spend about 4.5 hours.
International airports in Tunisia
Foreign tourists in addition to the capital's air gates welcomes several international airports:
In Monastir in the north-east of the country on a regular basislands many flights from Tripoli, Paris, Moscow, Lyon, Brussels and Geneva and seasonally - dozens of other planes every week. Russian tourists can buy tickets at Habib Bourguiba in Monastir Airport on flight Nouvelair. For the transfer to the city, which is located 8 km, meet the electric trains, which can reach to the beaches and the neighboring resort of Sousse. Site air gates - www.oaca.nat.tn.
Enfidha Airport Hamammete - one of the mostnew in the region. Its construction ended only in 2009. Main partners of the air harbor - European airlines, delivering on the Mediterranean coast who want to relax in comfort. Regular flights are mainly local carriers - Tunisair and Nouvelair, on whose wings in Hammamet and passengers can get from both Russian capitals. 40 km to the city the easiest way to overcome the bus and taxi or arrange transfer to the selected hotel. Details of schedules and airport infrastructure on site - www.enfidhahammametairport.com
Djerba Island off the coast of Tunisia preferEuropeans. Here the longest swimming season, and the rest - calm and quiet. In Tunisia Djerba airport on regularly fly the French, Maltese and Tunisian local airlines from many large cities of Western Europe.
The city where the airport is located Tina, called Sfax. It is not so popular with the tourist fraternity and in his field represented only some loukosterov planes from Turkey and France.
metropolitan area
Roman destruction of Carthage gave the name of the capitalAirport Tunis. Passengers Landing here today met with a pleasant service and a variety of services - from the duty-free shops to the convenient transfer to your hotel - buses and taxis overcome the 8 km to the city center in half an hour.
Regularly in the metropolitan air port take off andland planes from Algeria, Rome, Milan, Cairo, Dubai, Frankfurt, Paris and Doha. Russian tourists can be in the capital directly, using the wings Tunisair from Moscow Domodedovo.
Details of the airport on the site - www.oaca.nat.tn.
Photo