Holidays in Tunisia in February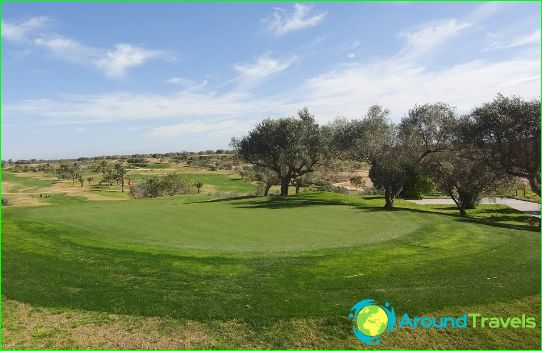 In February in Tunisia set pleasantweather, but stay on the beaches does not deliver the pleasure that we would like. In February, it becomes cooler by 1-2 degrees compared with January. In addition, the amount of precipitation is reduced slightly. For example, only eight of rainy days is in the Atlas Mountains in the month, and on the east coast - about six, on the peninsula of Djerba - only four. The temperature is gradually increased.
Weather in Tunisia in February
The highest temperature markrecorded in the southern part of Tunisia. For example, in Gabes can be + 10-18C. In 2014, it was noted + 23C, which is the maximum in the history of meteorological observations. In Foum Tataouine-dry, but a couple of degrees cooler. At Djerba temperature ranges from + 13C to + 18C, and in the best days reaches + 20C.
In the east, Tunisia, Hammamet and Sousse, nightcold, because the temperature is only + 6-7C, but dinner is warming up to + 16-17C. In Port El Kantaoui, Sousse suburb, in the evening a little warmer, namely + 9-10C.
Approaching Spring in Tunisia, accompanied byamazing flavors, the appearance of beautiful flowers and green grass. Nature starts to get bright colors and very soon a beach holiday will once again be possible.
What to do in Tunisia in February
February - it's not a very popular month forholiday in Tunisia, so the trip ticket can be bought at affordable price. The fact that in February there is the opportunity to enjoy a stay at the luxurious beaches and visit the large-scale festival. However, if you do not mind a quiet holiday, Tunisia remains ready to meet you.
Take advantage of a unique opportunityenjoy wonderful excursions. You can visit the ancient city of Carthage, is a suburb of the capital Tunis. Tourists waiting and Kairouan, the fourth holy city of Islam, is included in the UNESCO World Heritage List. Attractions should be noted Roman ruins of Dougga, street medinas of Sousse and Tunis, necropolis Kerkuane, Bizerte. Each tour allows you to know the direction of a new and unique culture.
While on vacation in Tunisia in February, can bevisit the International Instrumental Festival, it lasts a week. Use your chance to see performances by the best orchestras and ensembles in order to discover the wonderful music.
Travel to Tunisia in February, will be special, it is sure to please you!
Photos vacation in Tunisia